Many of us over a certain age has a collection of old! photos of family and friends. Very old photos will be very small ( 4cm x 6cm possibly) some bigger. Some will be faded, damaged and have dust spots. Sometimes these photos are precious recordings of memories, history or have sentimental value and you wish that you could have larger better quality prints of them.
With modern digital cameras and an app like Photshop we can save these images.   Additionally the new image can be huge and prints larger than A3 can be produced. Using my current camera the image would be 4500 x 6000 pixels its resolution being about 24 million pixels.
Each image you wish to restore will present different levels of skill to achieve the end result.
The image opposte was relatively simple – Photograph, convert to Black and White, subtle adjustements to tone and sharpening, add a border and done.
below are some examples of restored images.
If you would like me to 'restore' some images  for you I will need the originals or good digital versions if you have them.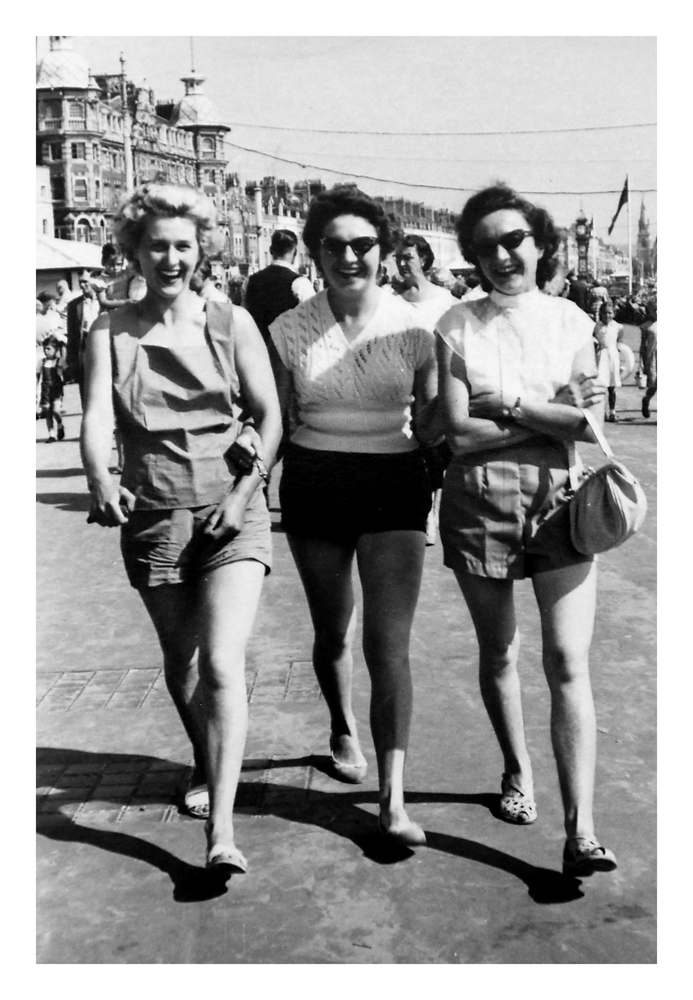 1950's image
My mother, her Sister and Friend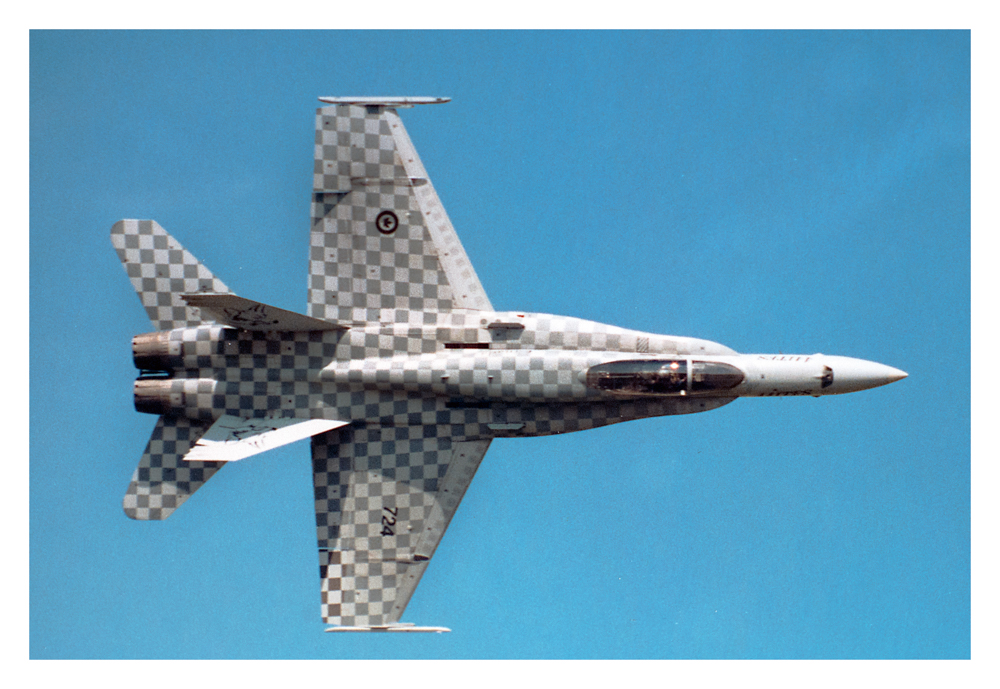 A not so old image
The original image was taken in 1999, it is a 6 x 4 inch colour print.
Re photographed it is now 4000 x 3000 pixels at a resloution of 240 pixels per inch, and of course can now be used didgitally on websites and social media platforms. It can become a large print or part of a slide show / video.
In processing the colour and tone they can be lifted and sharpness increased.
Bt the way it is a Canadian McDonnell Douglas F/A-18 Hornet displaying at the Royal International Air Tattoo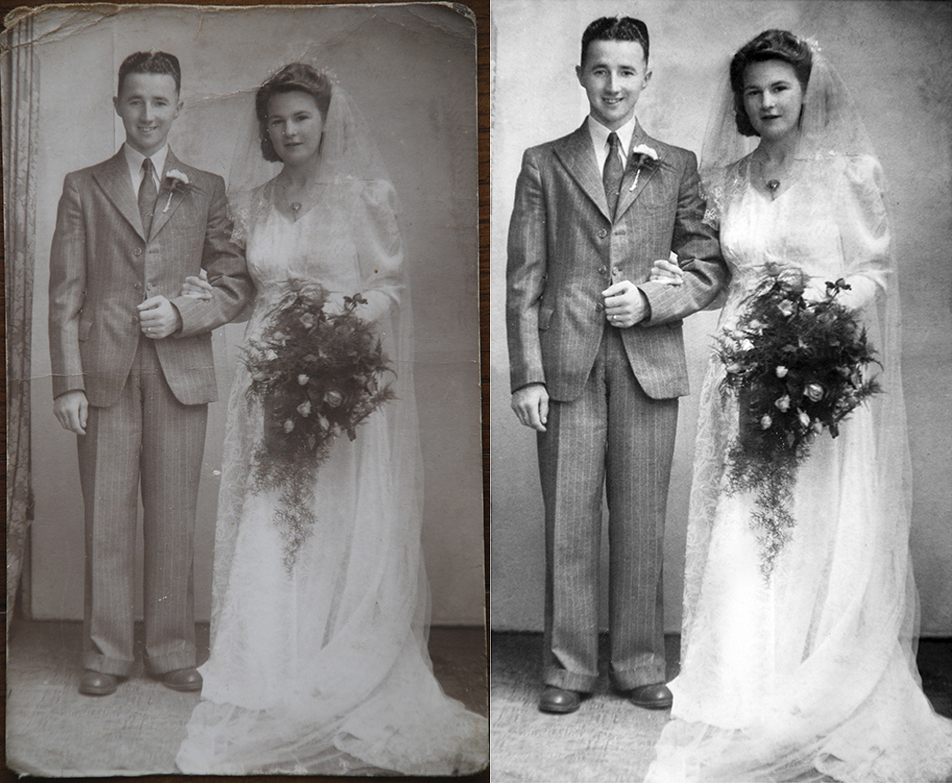 Here you can see the before and after images. You can clearly see the damage around the edges and some fading of tone. I have converted it to Mono but of course a new sepia tone can be added.
To remove the creasing etc takes some time and skill in Photoshop but the repair can be done.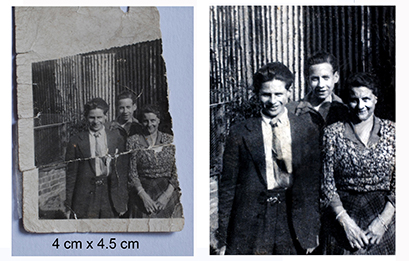 This image! was more of a challenge. You can see it was in 2 pieces, so I had to stitch it together in Photoshop. So, whilst the end result is not perfect it is better. This kind of repair can take a long time but may be worth the time and expense (of course if you are skilled at Photoshop or have a friend who is it will cost you nothing)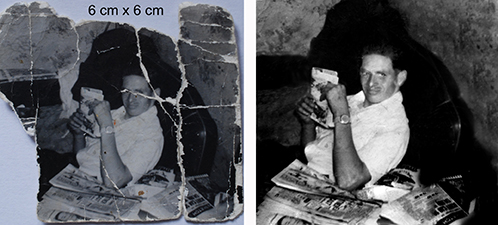 Another ripped image severly damaged, so I had to create some areas of tone using paint brush etc. Up another level of skill.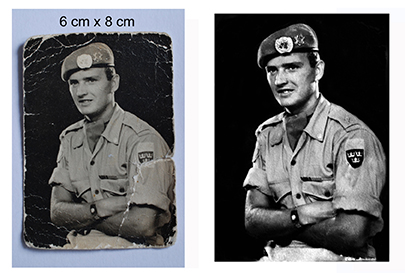 Because the background was very dark and most of the damage in this area this image was relatively simple to restore.
I hope this has given you an insight to what can be possible with your old images.
Contact me if you would like me to help you or give you advice.