Cornwall
Cornwall is a county on England's rugged southwestern tip. It forms a peninsula encompassing wild moorland and hundreds of sandy beaches, culminating at the promontory Land's End. The south coast, dubbed the Cornish Riviera, is home to picturesque harbour villages such as Fowey and Falmouth. The north coast is lined with towering cliffs and seaside resorts like Newquay, known for surfing.
– wikipedia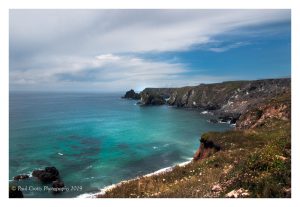 Throughout my life I have visited Cornwall and can say I have never had a bad experience there. It has everything someone like me needs. Open spaces, fantasic walking, beautiful scenery  and relaxed way of life.
My experiences of Cornwall started as a very young boy. To get there we would catch a train from Woodford Halse to London, change trains and then to Cornwall.  As a young child the beaches seemed huge, some are. 
I visited in the late 1960's as a young man to Newquay for a lads! holiday, I will not bore you with the details of that except that the coach took 10 hours to make the journey, no motorways in those days.
Following that I went for several short breaks camping or renting holiday cottages.  In the 80's I visited quite often, to  surf canoe, even in winter! to areas like  Bude and St Agnes.
Then in the 90's we sold our products at the Royal Cornwall Show so always made a small holiday of it. By this time our son was a young lad, my parents would rent a caravan and take Jay with them we met up with them after the show for a few days relaxation mostly around the Padstow area. More recently I have been many times camping and walking the coastal paths, this is my favourite activity in Cornwall. A rest day would be wandering the beaches looking for shells and stones or objects and sea-life washed up on the shore.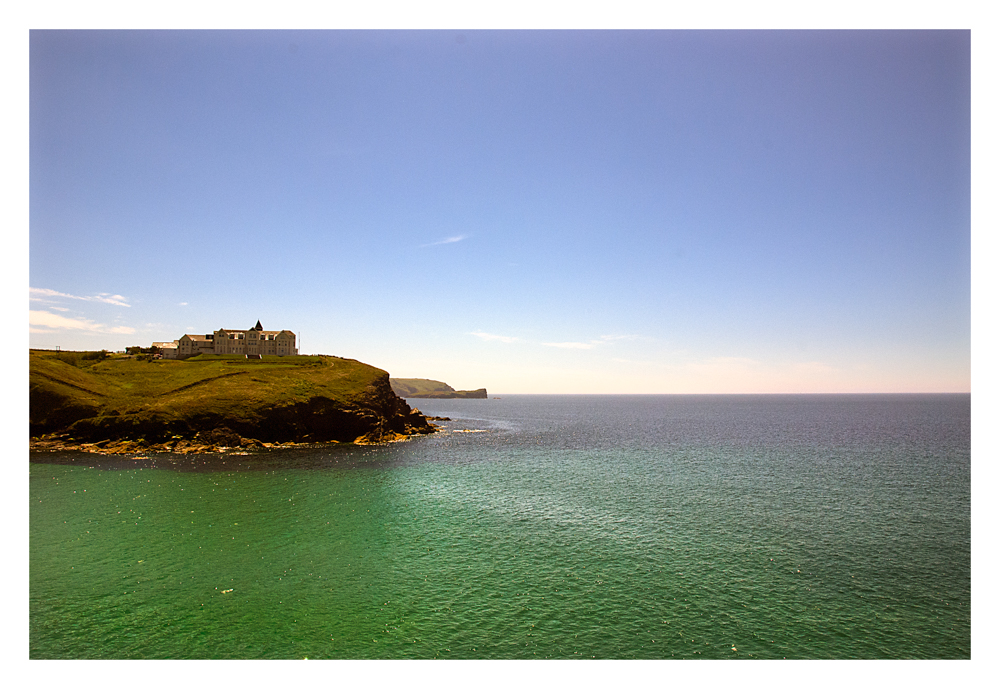 Places of note that I have spent time in, around and walking to.
PERRANPORTH, NEWQUAY,
POLPERRO, LOOE
MEVAGISSEY, ST AUSTELL
THE LIZZARD, 
LANDS END, BOTTALACK,
POLZEATH, PADSTOW and  ST IVES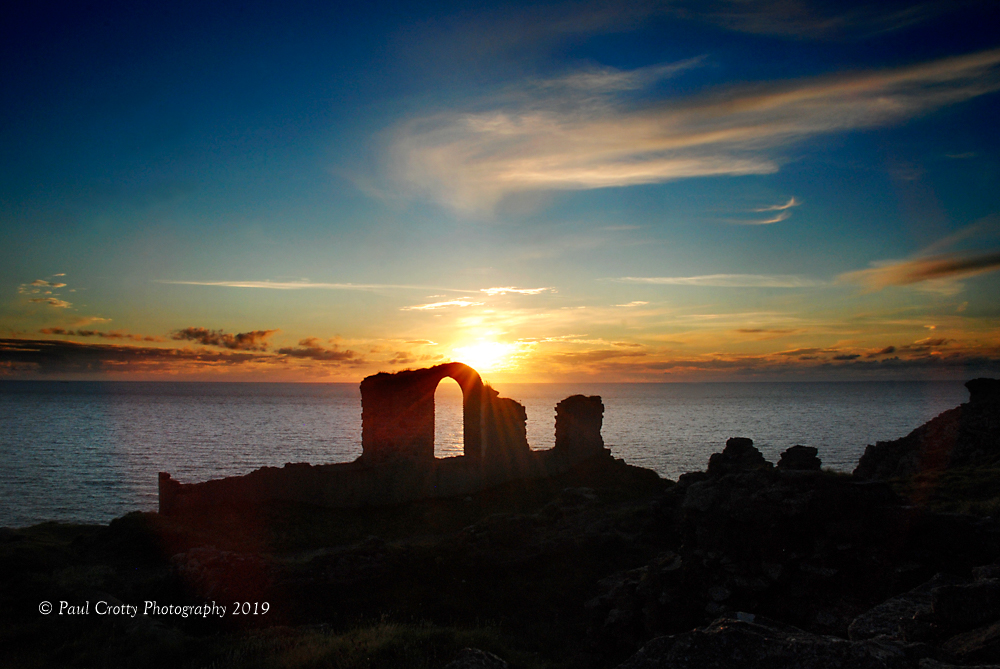 A classic Cornish sunset taken from Bottalack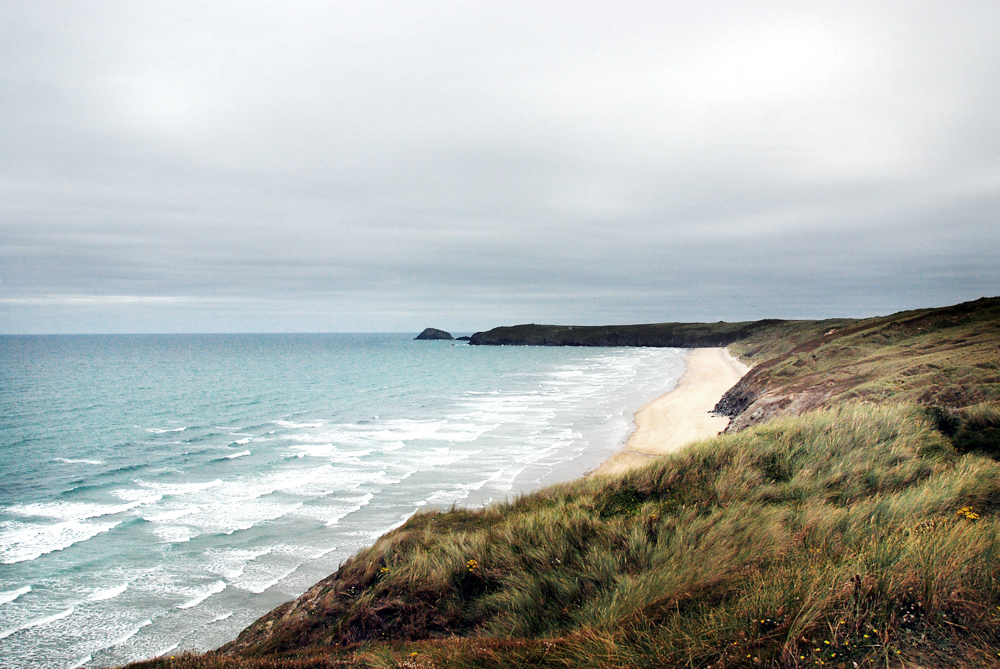 Perranporth beach away from the busy area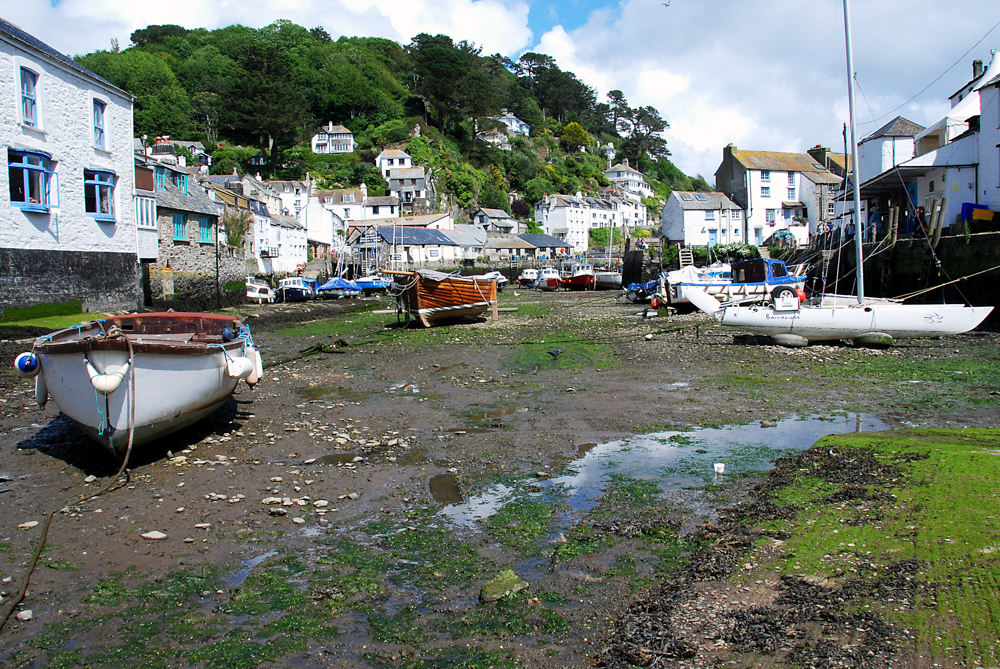 Polperro harbour at low tide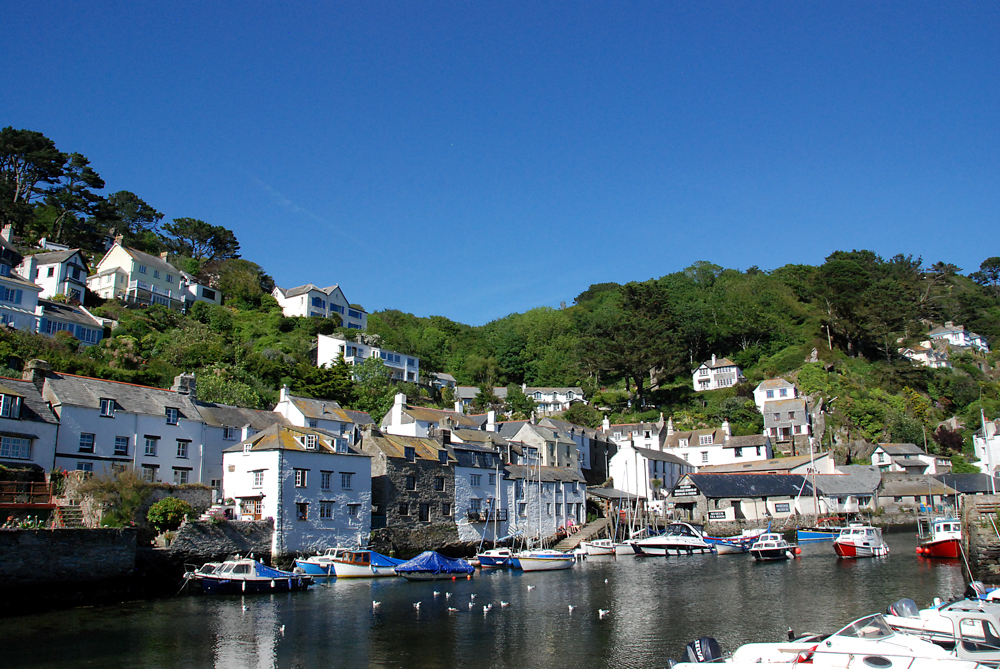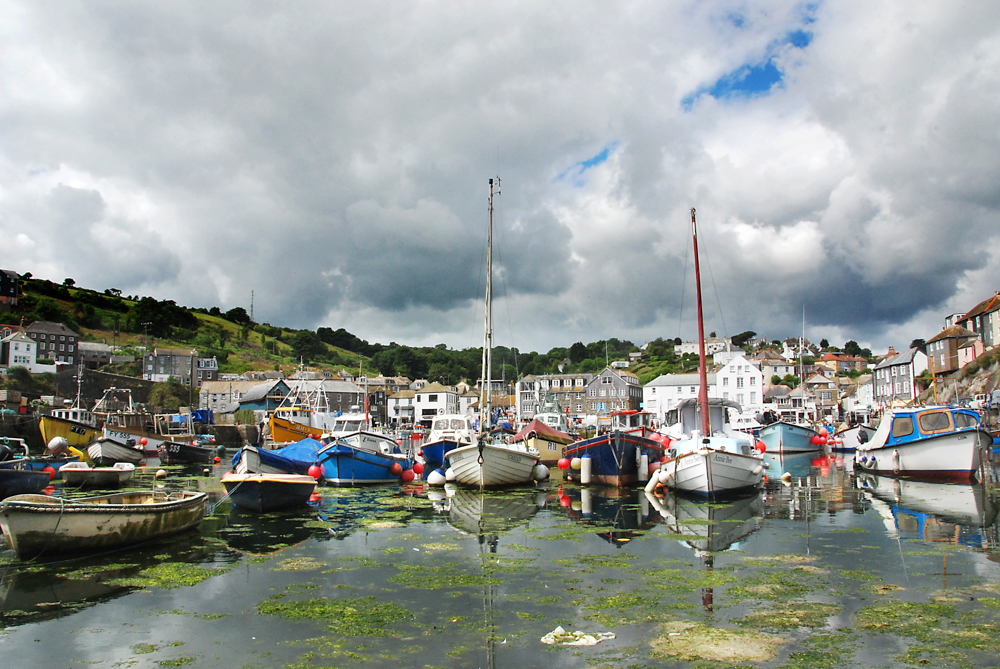 Mevagissey is a lovely small town but I would advise that you try to visit outside of main tourist season. It gets busy, streets chocked and of course people everywhere. Very good for the local econmy but not nice for the visitor. Polperro has a similar problem, but traffic is limited into Polperro.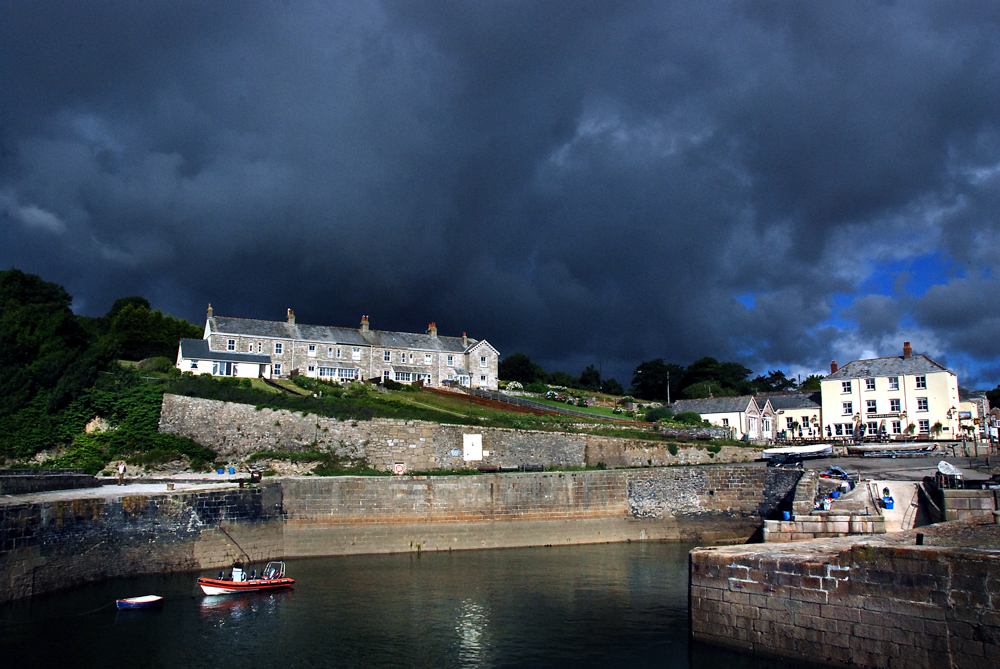 Charlestown near St Austell. Now famous for it's role in ythe BBC series Poldark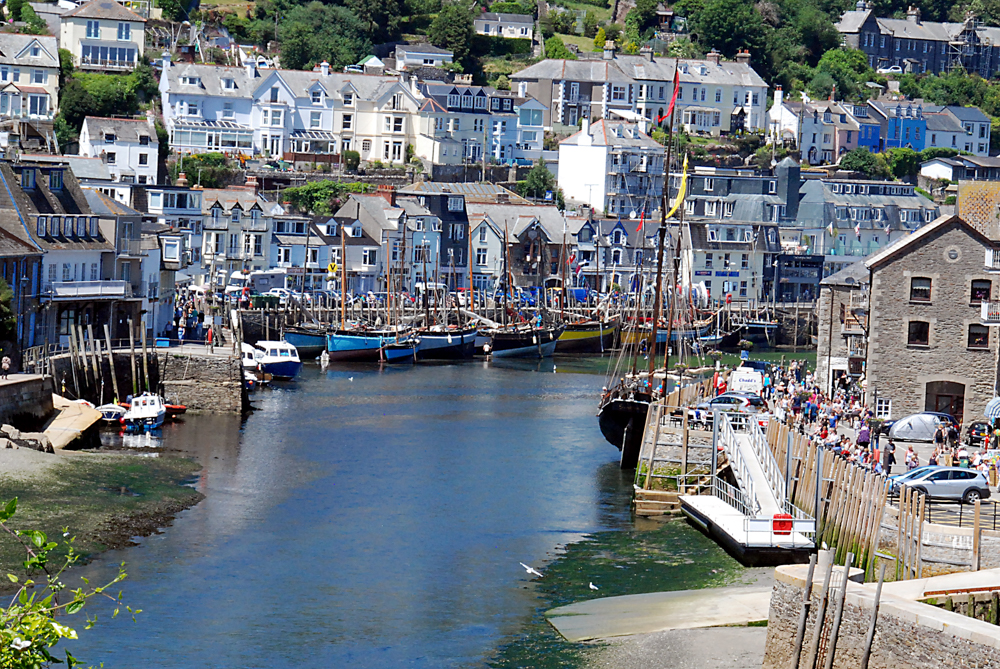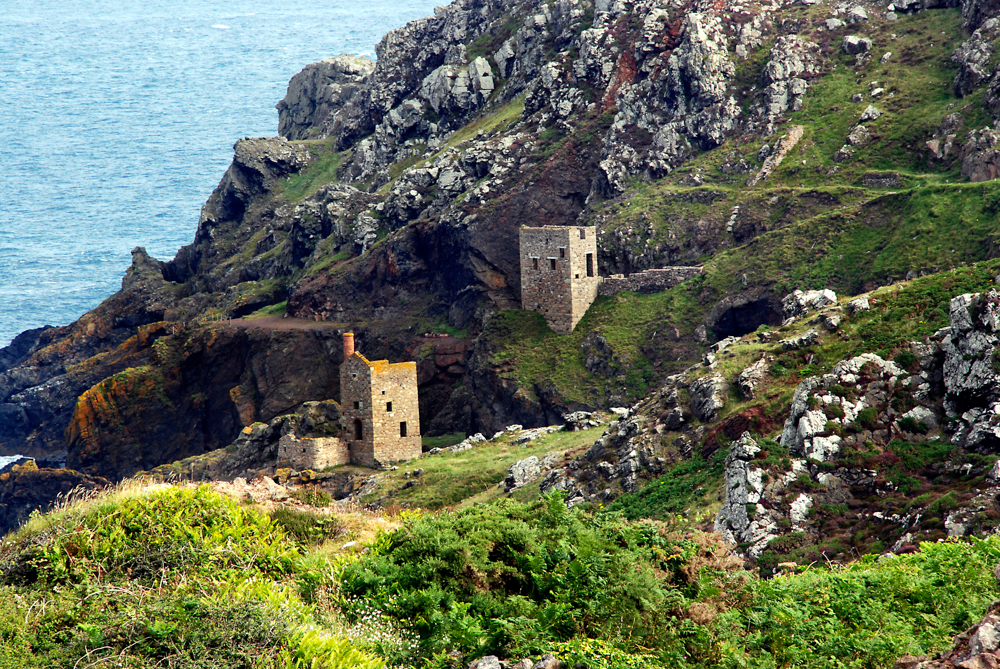 Bottalack Tine Mines.
My camp site was just above these cliffs and in one direction you can walk to Lands End or St Ives in the other direction.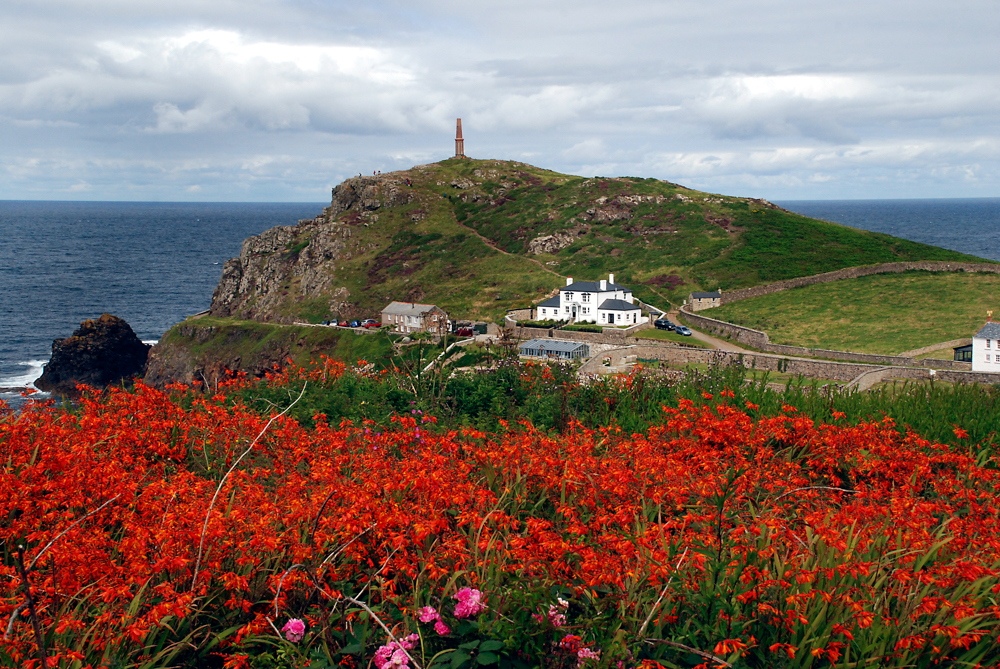 Cape Cornwall – en route to Lands End from Bottalack.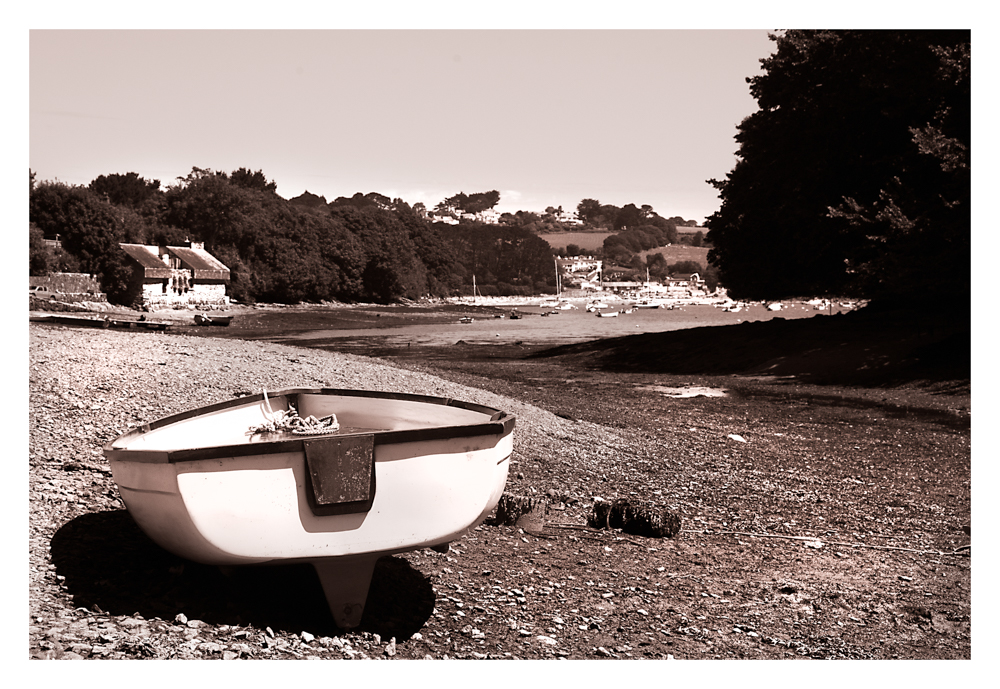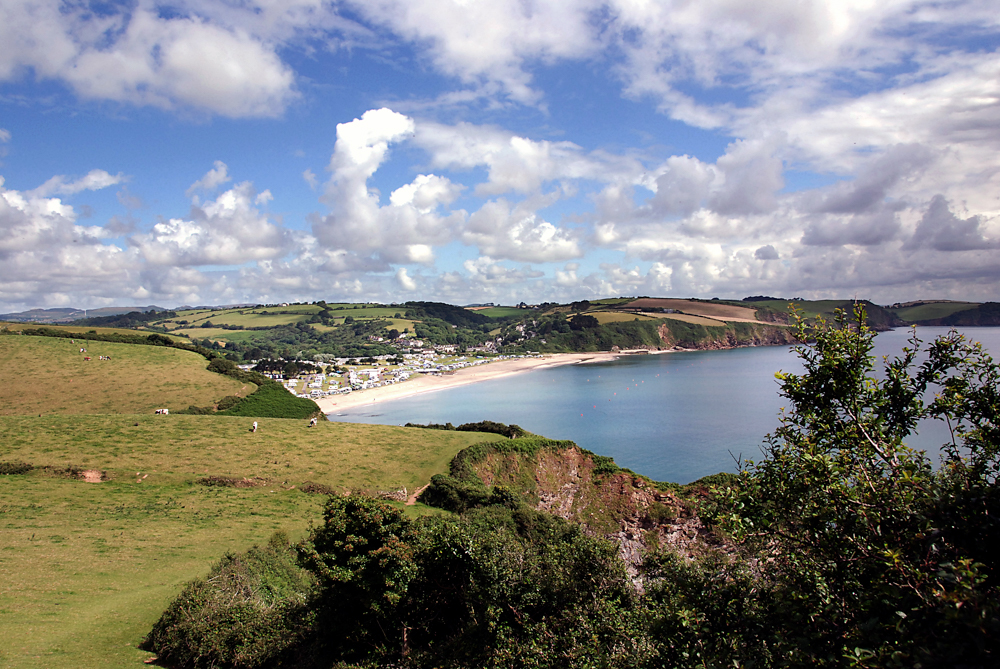 Talland Bay from the coast path, between  Polperro  and Looe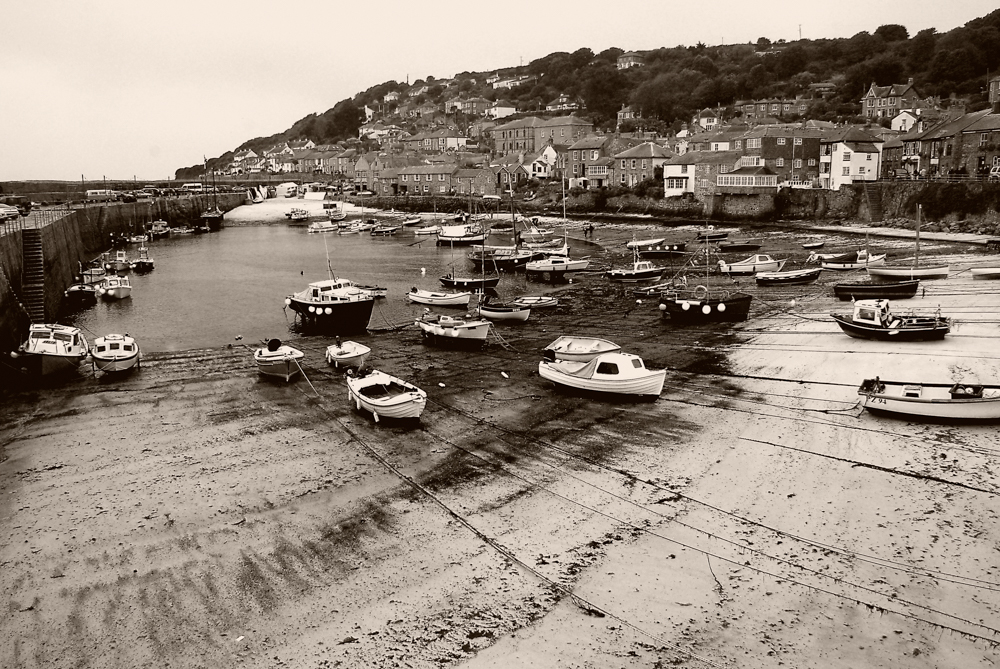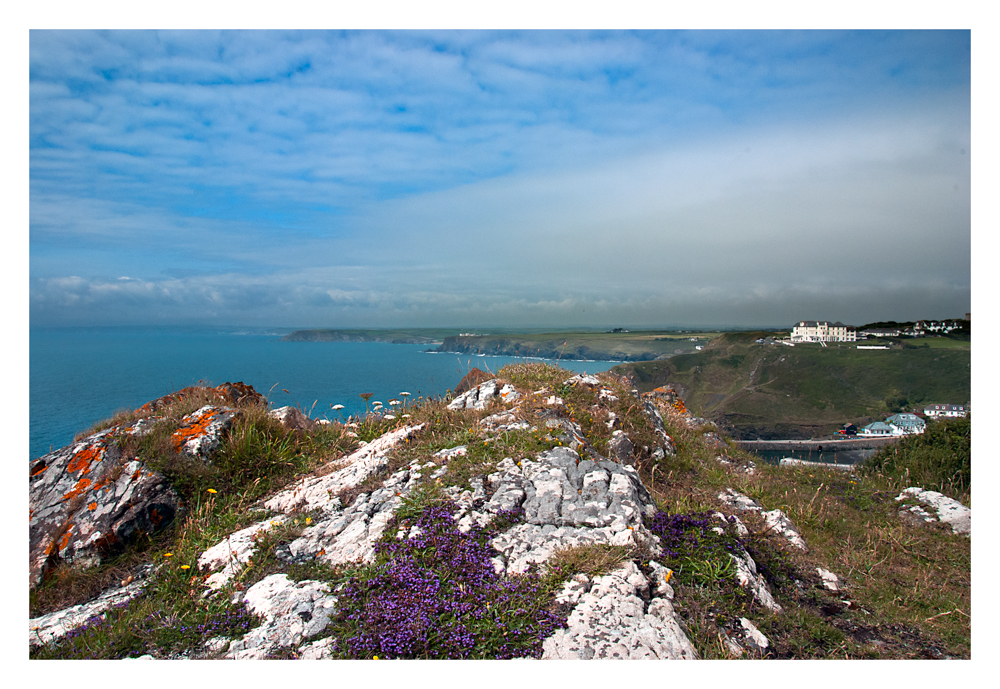 View from the coast path above Mullion Cove with beautiful wild flowers in the foreground.
Penzance and Newlyn are  much like most other UK towns now.
Larger towns throughout the UK have now lost some of their cultural identity with the usual store and businesses dominating the  experience. However it does have some charms and the image opposite is one of them, this beautiful Lido (Jubilee Pool)  with fantastic art deco styling.
A short drive away is Mousehole and a walk away from this spot is Newlyn Cornwalls main fishing harbour.