ABINGTON PARK, NORTHAMPTON
Abington Park is a classically English park in Northampton, Northamptonshire, England.  Land for the park was given to the town by Lady Wantage in 1892 and the park was opened to the public in 1897 the first public park in Northampton Two years later, in 1899, Abington Park Museum was opened in the centre of the park.  It is landscaped and clearly reflects its Baroque, Georgian and Victorian heritage. The original 'parklands' were created by the Thursby family in the late 17th century. Originally on this site there was a village named Abington but it was depopulated when the parklands were created
"The park contains the ruins of the former village of Abington, the site of a medieval manorhouse with a mill attached, mentioned in the Domesday book in 1086. The Abington gallows used for the five hangings in 1612 following the Northamptonshire witch trials, amongst the first in England to use trial by ducking stool, are believed to have been situated at the crossroads in Abington Park.  The village was enclosed and depopulated when the manor was enlarged and parklands created by the Thursby family in the late 17th century" 
The park is bordered by the following roads, Ardington Road, Christchurch Road, Park Avenue South, Abington Park Cresent and The A4500 Wellingborough Road. The St peter & St Pauls church is on Park Avenue South.
Like similar town parks it has open grassland, tree lined paths, lakes, and a bandstand. It has a Church  "The church of St Peter & St Paul stands within Abington Park. It was built over 800 years ago and was built as a place of worship for the inhabitants of the manor house and the estate workers and their families"   source:-   https://abingtonpark.org/church/ 
The original Manor House is now a Museum and also is home to  the Northamptonshire Regiment and Yeomanry gallery.
Read more History here :- https://historicengland.org.uk/listing/the-list/list-entry/1189663
At weekends especially when the weather is good, the park can get very busy. Weekdays though, at certain times, areas of the park can be tranquil and beautiful to wander through or sit and relax.  If you do wander/walk (you can of course jog/run) the whole park you may encounter gardens, the sensory garden, tennis courts, bowls greens, a children's play area, the museum, the aviary, 2 lakes and a boating lake, woodland though which runs a stream, The cafe and numerous seating areas and there is also an 18th century pigeonry tower.
There is even a fitness trail! and you may find website with detailed walks and information such as this one  https://northamptonshirewalks.co.uk/about/walk-25-ever-walked-in-one-of-the-uks-top-5-parks-nothen-go-explore-abington-park/
The look of the park changes with the seasons and Autumn can be particularly spectacular as the trees leaves change colour. Equally sharp frosts and snow will change the look yet again. Fog brings its own quality and can provide some great photo opportunities.
The park has its own mini eco system and different form of wildlife can be found. Foxes, Squirrels, Rats, Mice, a broad variety of birds including ones like Herons, even some rare visitors. Also a large variety of insects including Dragonflies.
Surrounding the park is some great examples of architecture through the years from as far back as the 17th century to the modern day, even Art Deco. The majority is of course Victorian. A classic example being the Abington Park Hotel (now just a pub), but do look up at the fine structures.
Links
Abington Park | Northampton Borough Council
www.northampton.gov.uk › abingtonpark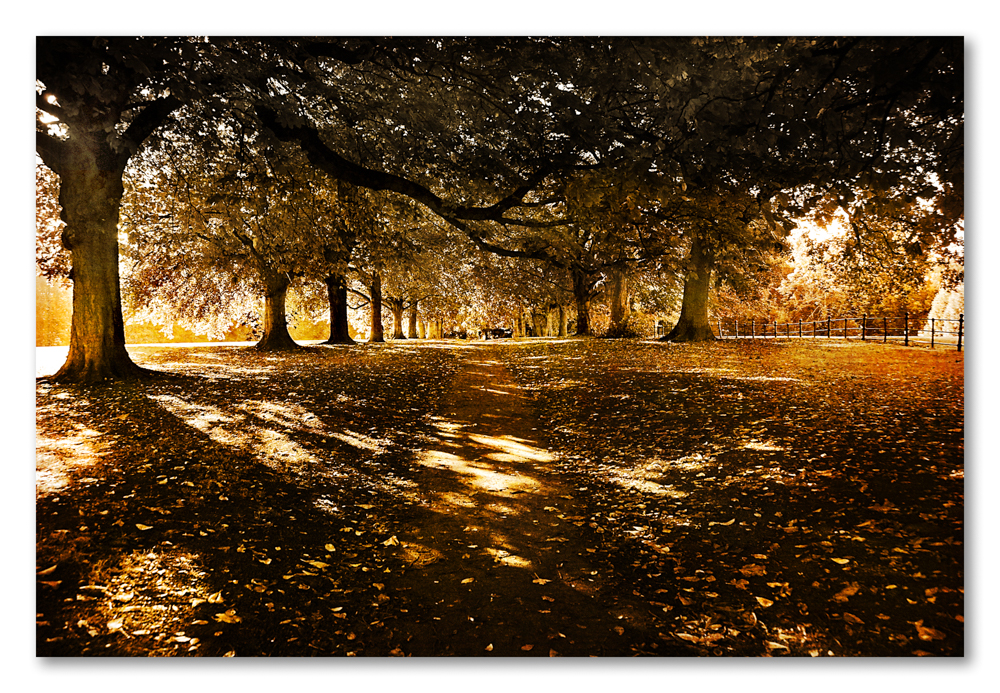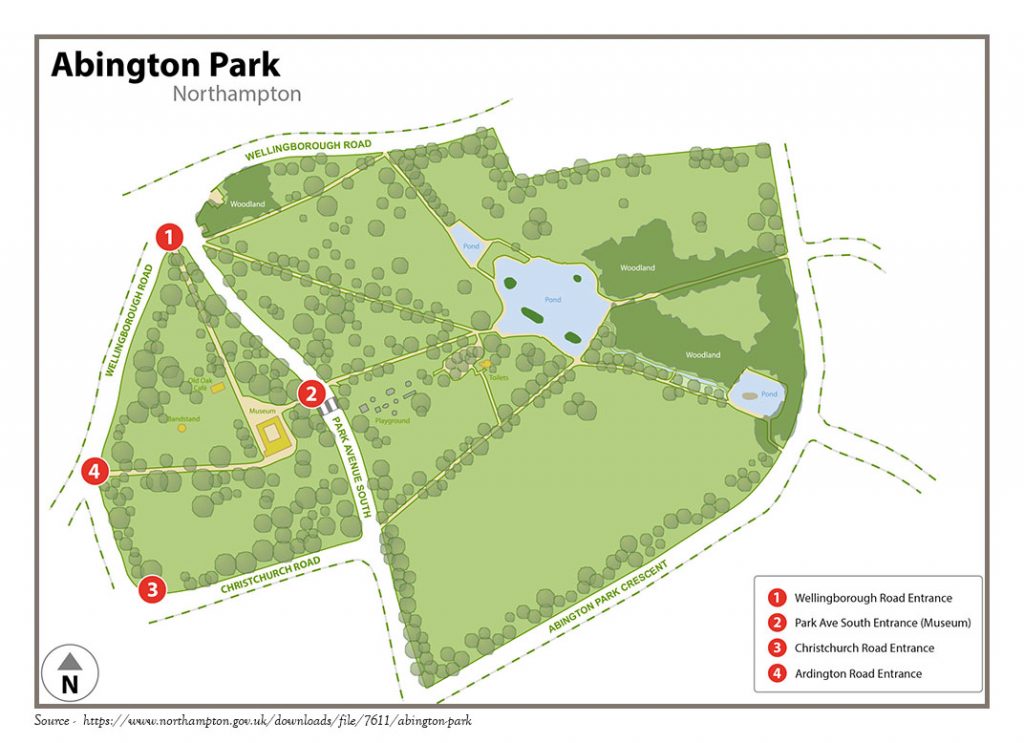 Download a copy of this map