Two days, two places, two walks and very few birds. However, lovely weather, in fact too hot on the Monday, and the weather is expected to stay for over a week.  The highlight for me was a Ruddy Shelduck at Ravensthorpe Reservoir. Apparently this individual has moved between Ravensthorpe and Hollowell Reservoirs throughout the past few weeks.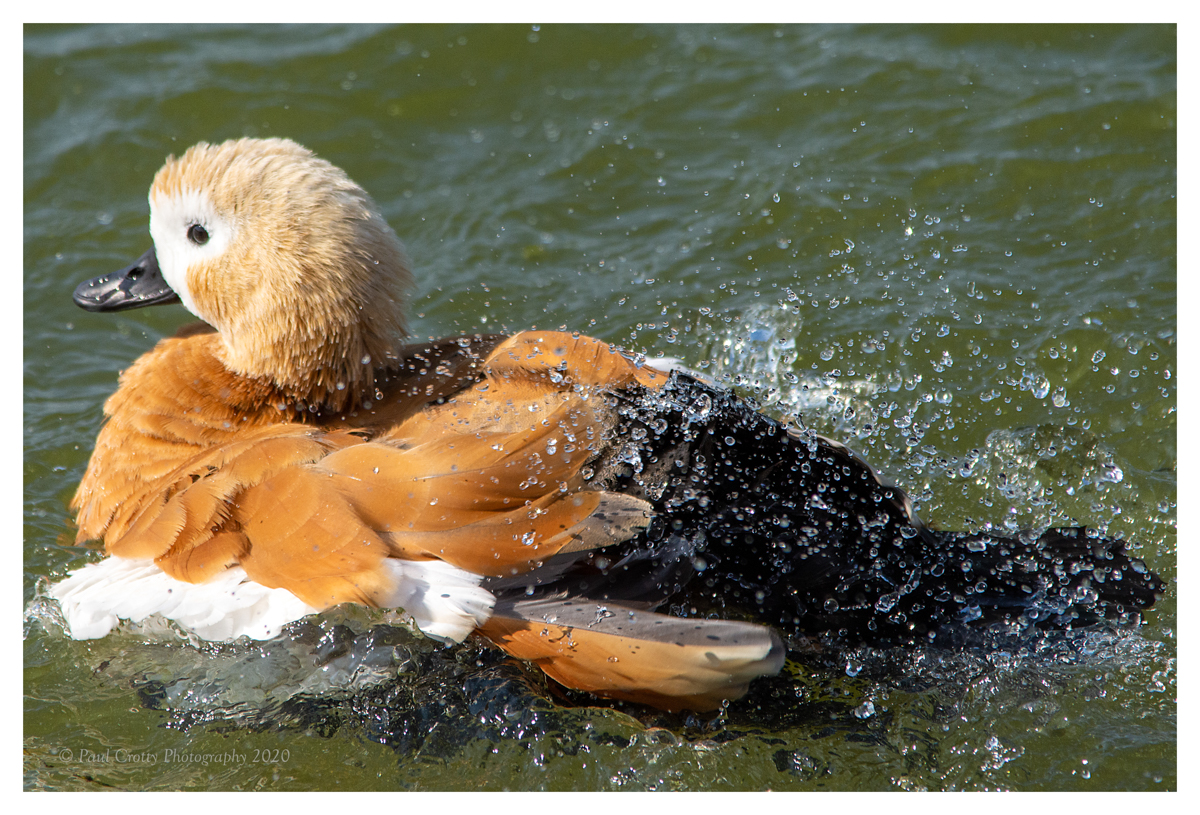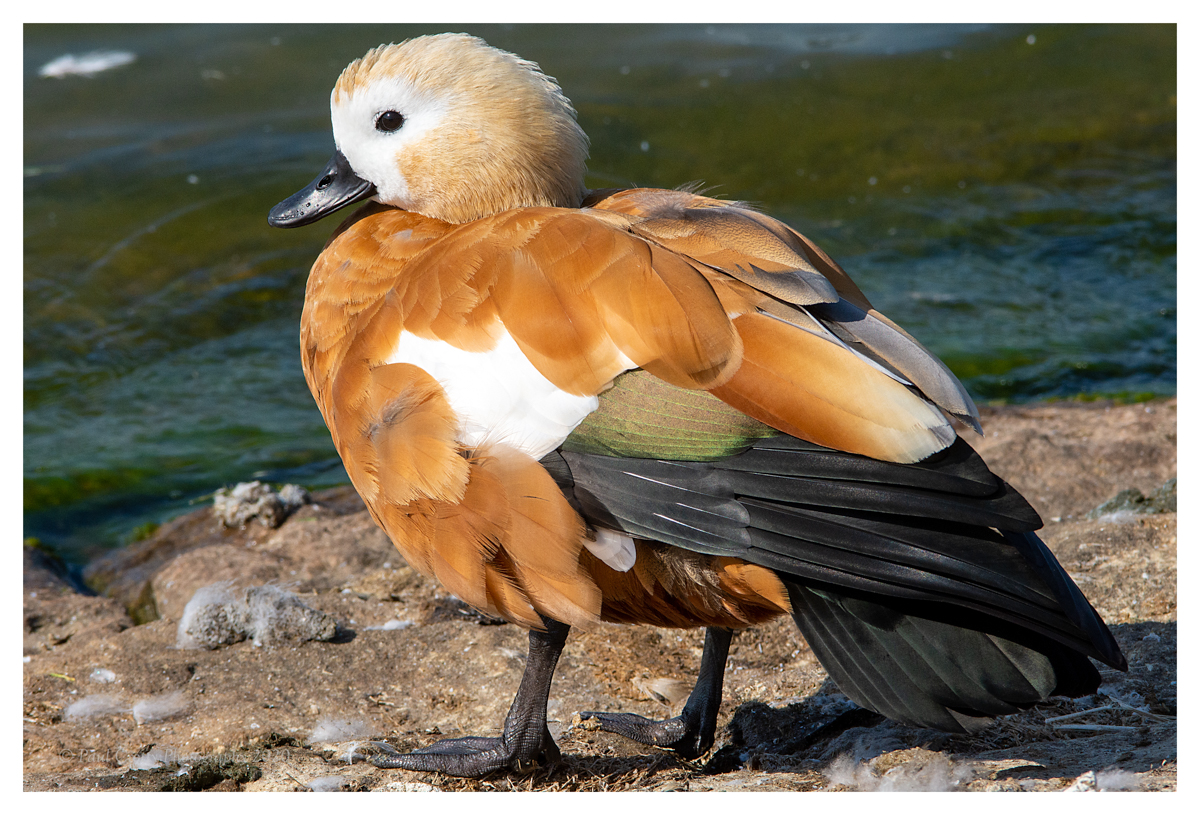 Ruddy Shelduck – Tadorna ferruginea
The majority of Ruddy Shelducks in the UK are unlikely to be genuine wild vagrants from their native range. Escapes from captivity are frequent and these account for a number of sightings. However small influxes of this species appear each autumn, usually involving immature birds, and it now seems likely that these derive from an burgeoning feral population which exists in Continental Europe. This species has not yet become established as a ferally breeding bird in the UK, but it has bred here (including in Norfolk) and these birds may perhaps account for some of the flocks that have been seen in Norfolk recently.

Some captive and escaped birds seem to show a hint of grey in the head – do wild birds ever show this, or are these birds showing signs of a Cape Shelduck in their ancestry?
I tend to visit Ravensthorpe Reservoir at least once a week. It is not the best place for wildlife but sometimes can produce some surprises. It is a nice walk and the local scenery is really nice, changes in the weather can produce some super photographs. On this particular day birds were not showing at and by the time I had reached the dam I had not taken a single photograph. ( at this point you start to get desperate and photograph anything!).
In the distance along the dam I can see a large group of Canada and Greylag Geese. On the pump is possibly a Yellow Legged Gull but it turns out to be a lesser Black Backed Gull. As I stand watching the geese there in amongst them is a Ruddy Shelduck a first for me. I stand and watch it washing for about 10 minutes. Day made.
Further around I stop on one of the fishing pontoons and attempt to photograph dragonflies. Sucess for once!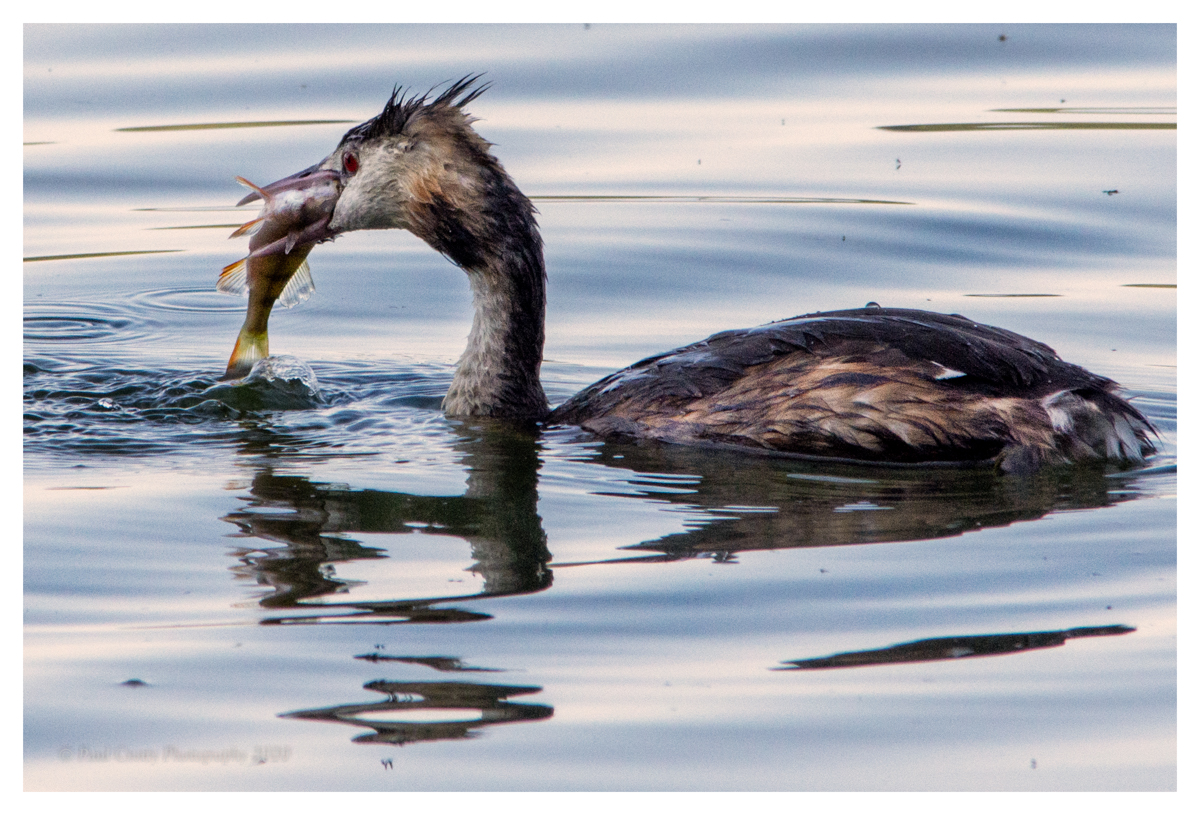 Great Crested Grebe has another Perch at Ravensthorpe Reservoir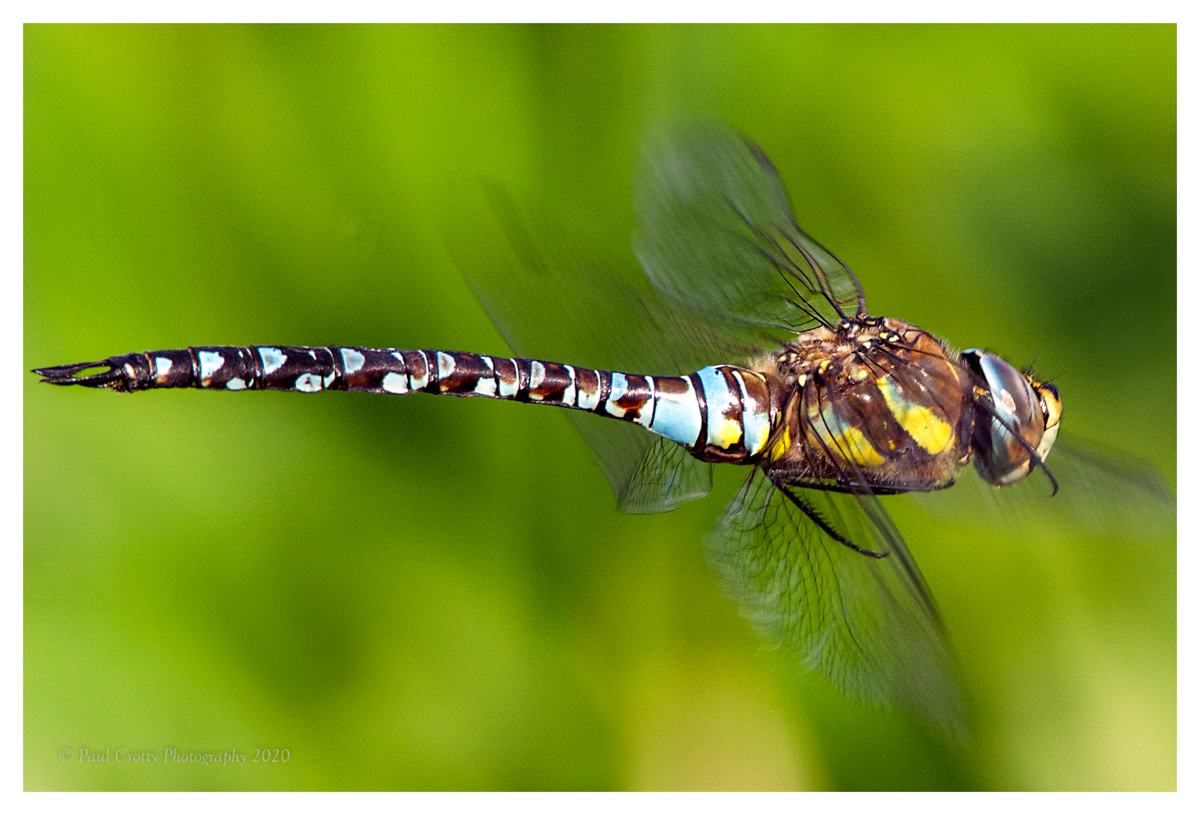 Migrant Hawker – Ravensthorpe Reservoir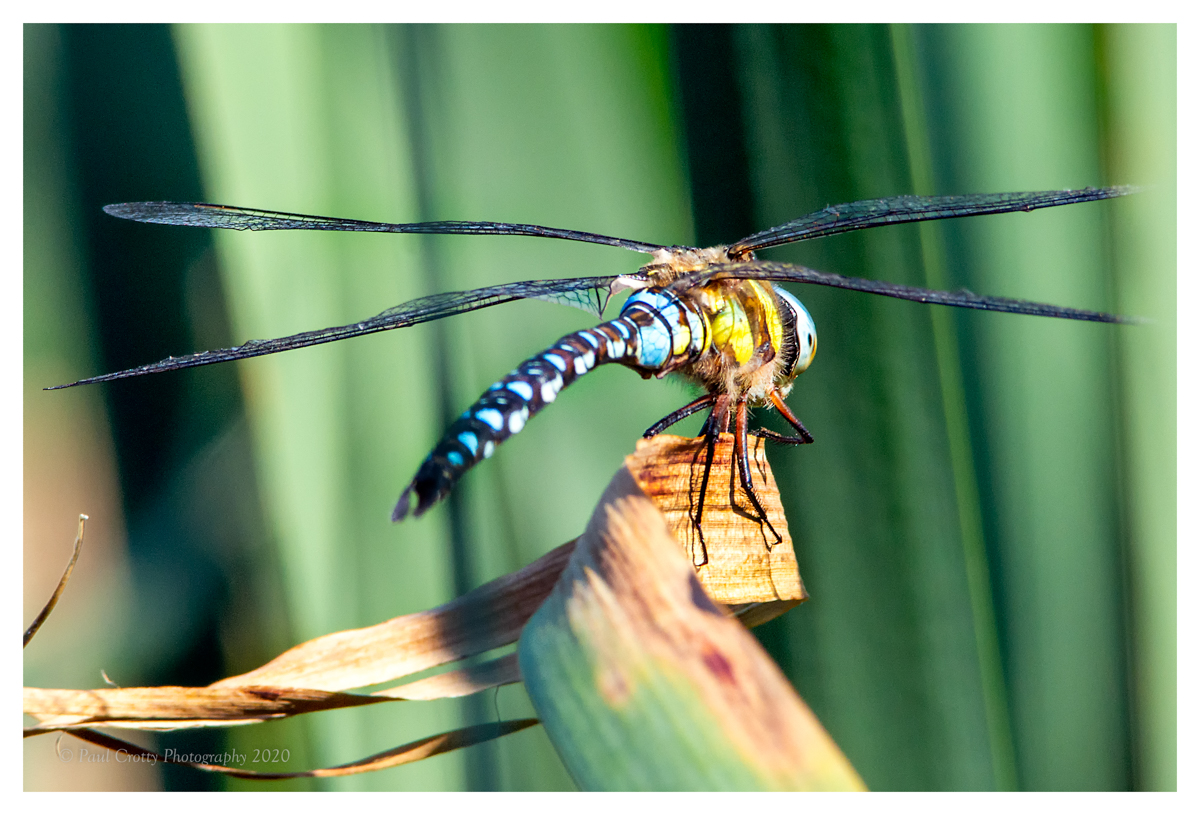 On the Monday I pay a visit to Summer Leys LNR it is very hot 29 deg. Again few birds showing although there was a Great White Egret on the scrape, the usual Lapwing, Swans, Mallard, Coots and Moorhens. Again I walk a long way before taking a photograph. In the distance I can see Little Egrets in the reeds, none close enough to get good shots.
I am now on the old railway track and there in front of me is a Frog looking really healthy.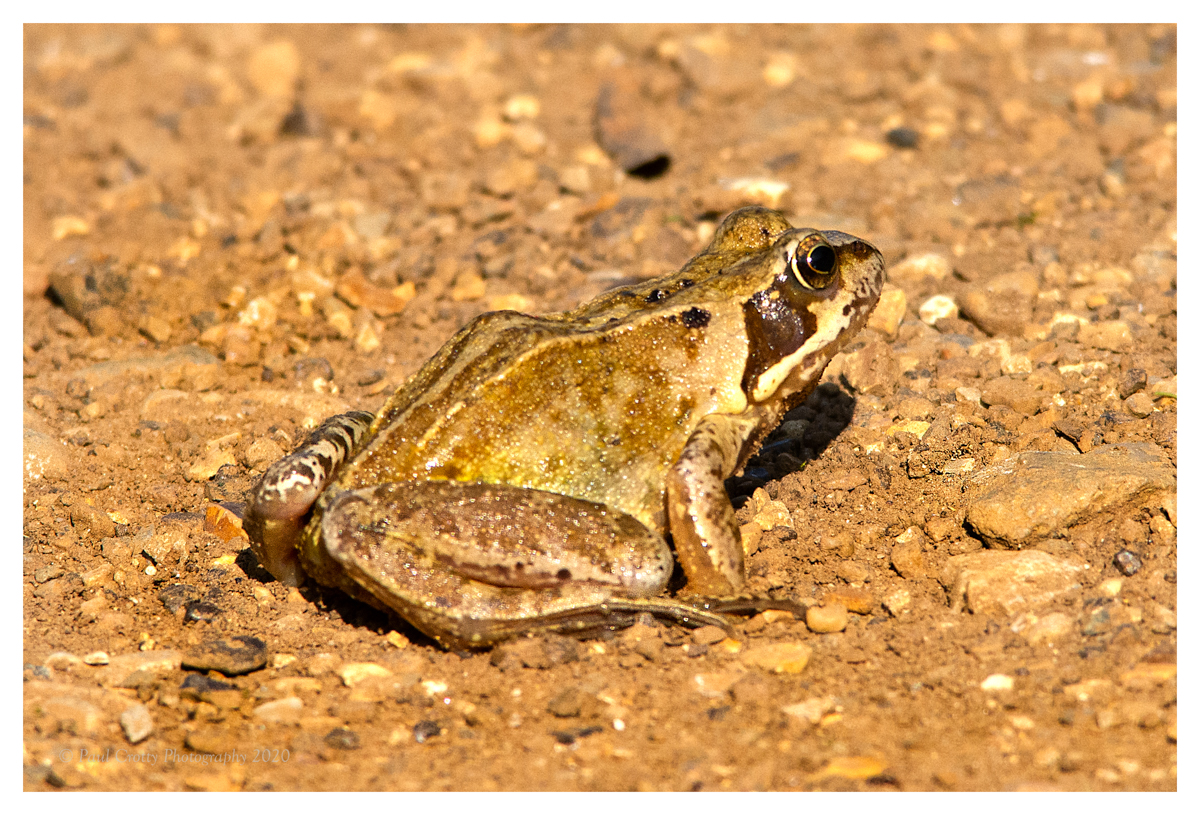 What is nice is the fact that not many people are present unlike the past few months whilst we were in and after lockdown. Oou on the shore line is a Green Woodpecker too far away to photograph (story of the day!)
I do manage a nice shot of a Blue Tit near the bridge.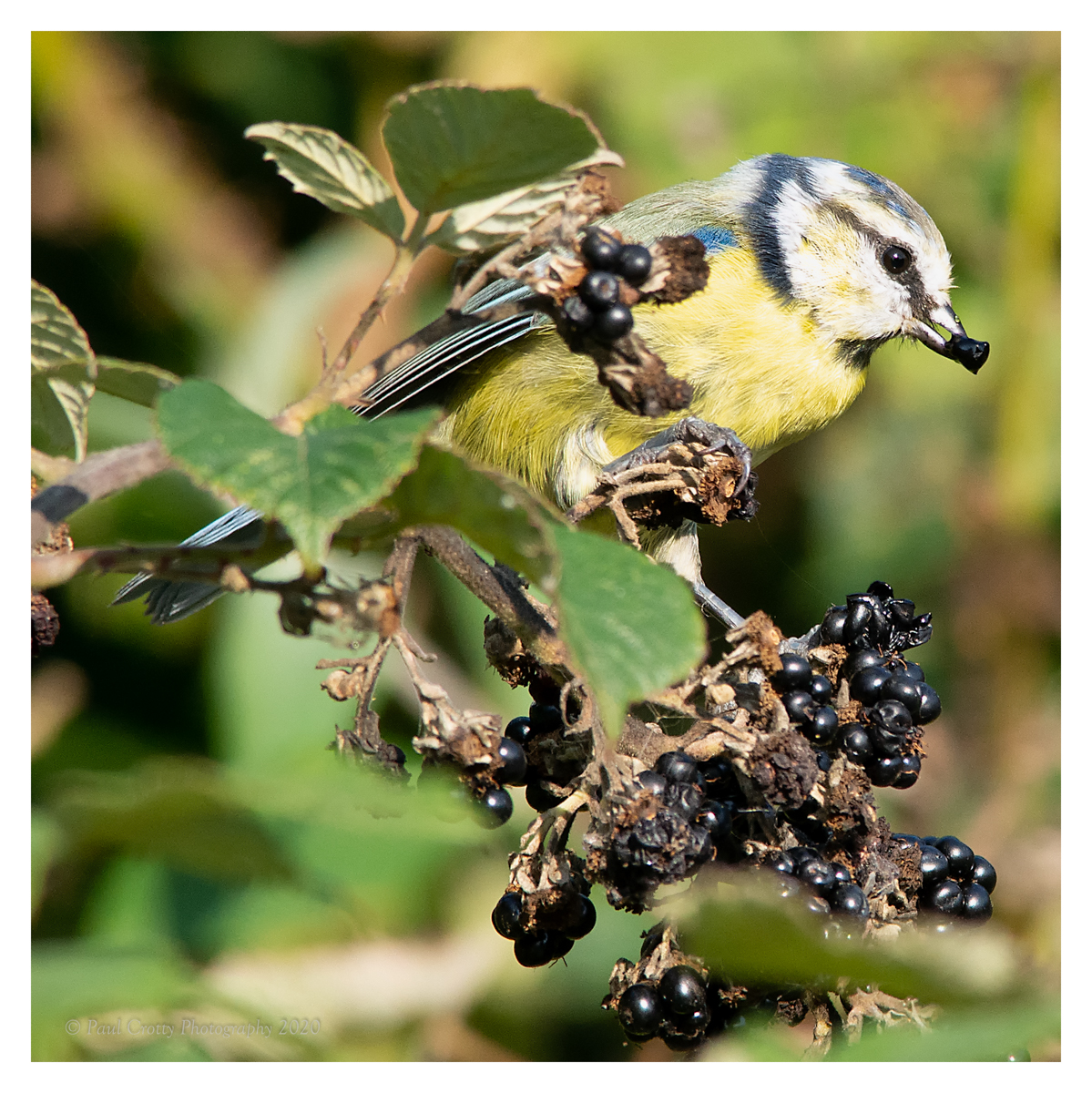 I sit on the bench near Toad Pond for a drink and in the hope that a Hobby may appear. No, not today. I am now under cover so a little cooler. I stop at the feeding station and get one shot of a Goldfinch before moving on.
I am think "why am I tired?" and realise that today I have walked a long way. In the morning shooping walking around the supermarket. After lunch walk to the doctors to collect my prescription and this walk around Summer leys = 13,000 steps.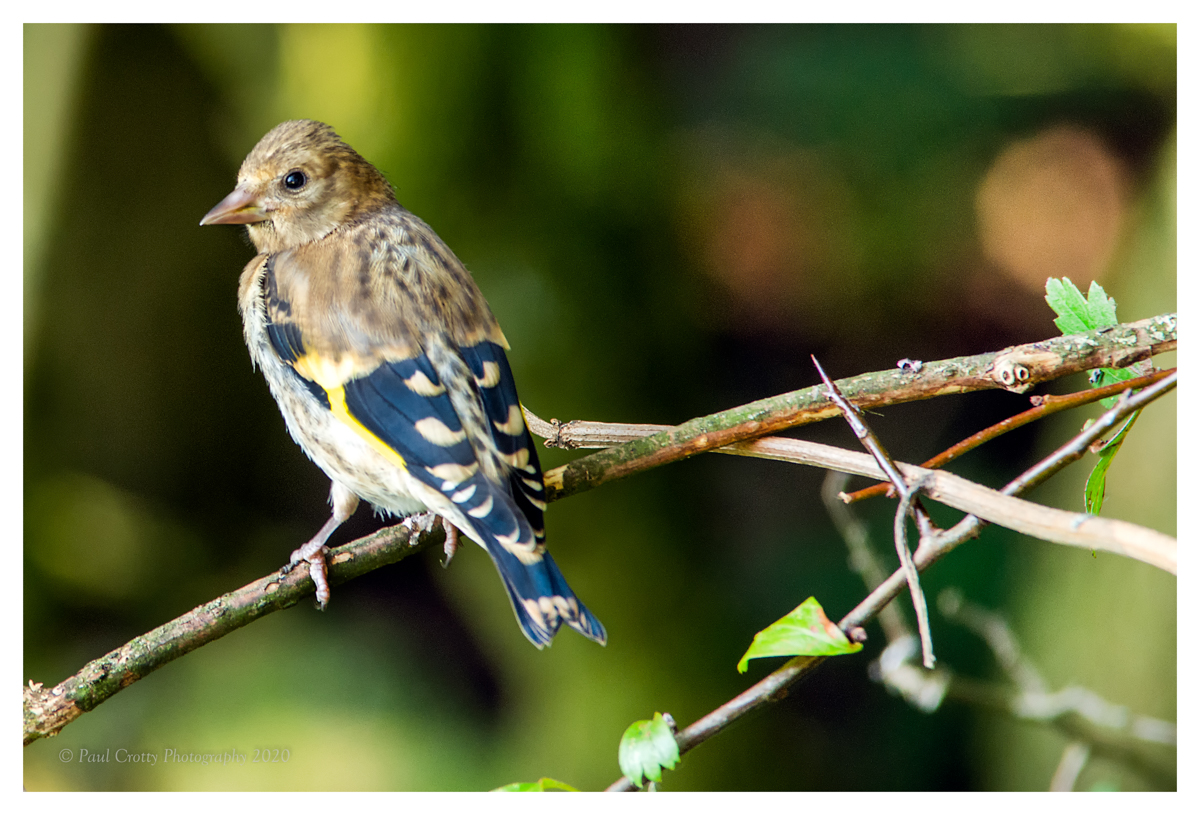 Other Posts about Ravensthorpe and Summer Leys
I visit Summer Leys LNR often. As you walk around and get your daily exercise you should also take in other delights depending on your interests, and there is lots to see and photograph, if you look.Summer Leys is managed and maintained by the...