THE LAKE DISTRICT –  CUMBRIA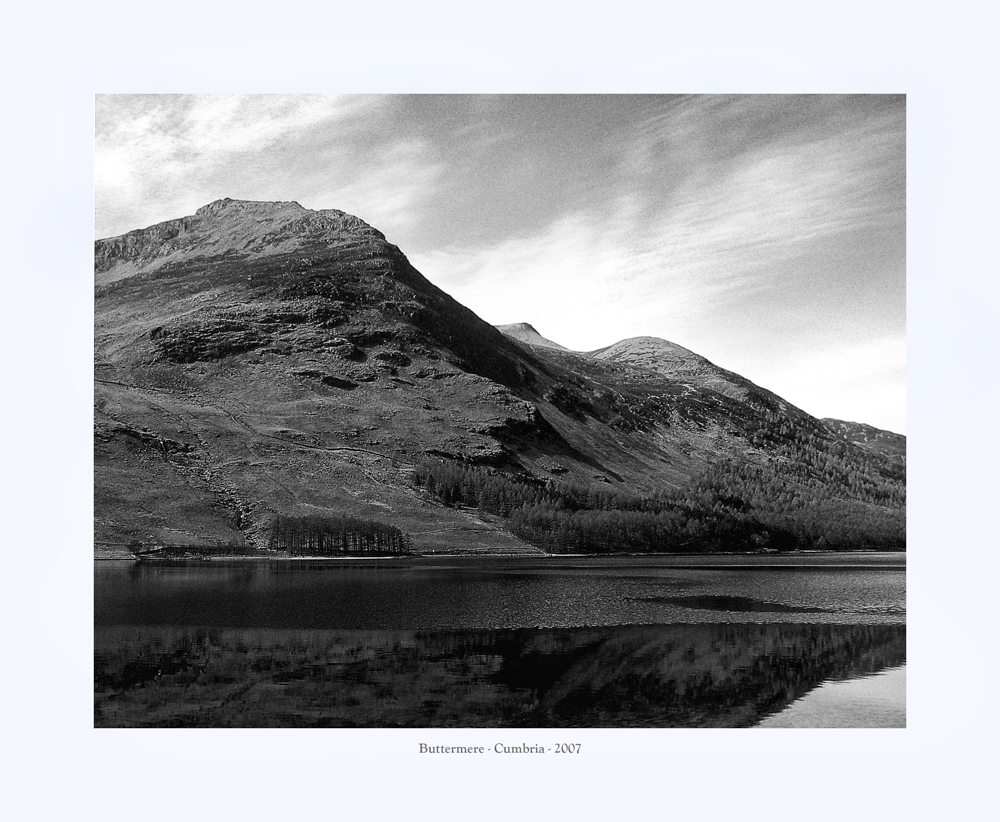 Image of Buttermere taken by my son Jay.
The Lake District is a region and national park in Cumbria in northwest England. A popular vacation destination, it's known for its glacial ribbon lakes, rugged fell mountains and historic literary associations. Market towns such as Kendal, Ambleside and Keswick on scenic Derwent water are bases for exploring the area and home to traditional inns, galleries of local art and outdoor equipment shops.

wikipedia
My first experience of the lake district was in the 1960's on an Outward Bound week. To my shame I cannot remember where we stayed. However, I do remember the impact it had on me. The scenery, scale and rugged beauty. Our 3 day hike took us through Grisdale Forest to Coniston, then we traversed The Old Man of Coniston from the Coniston side.  It had laying snow and we had to pitch tents in this snow. On the other side while descending  we made sleds from our ruck-sacks.
That was it, from then on I loved the outdoors and outdoor activities. So much so (Sorry Jane) we spent part of our honeymoon in the Lakes and we part ascended the Old Man of Coniston once more, yet again snow was laying. I am not sure Jane was impressed.
In 2012 Jane and I returned to the Buttermere area to walk around the lake and enjoy the scenery. True to the Lake District we had a tremendous storm in the evening with torrential rain. Our tent withstood the weather well, and we stayed warm and cosy inside the tent. I even slept through the thunder and lightning, apparently.
Since those days I have returned many times to the Lakes for long stays and even days out. There is, for me at least, no better day than to walk and climb the fells or hills/mountains.  It is a shame that they are so far from Northampton casual visits are not practical.
My favourite walk is to ascend Scafell Pike starting at Wasdale Head.  Read my post about it –  https://www.paulcrotty.co.uk/scafell-pike-2011/
Other walks include Helvellyn. As you ascend you encounter Striding Edge.  Read my post about it – https://www.paulcrotty.co.uk/helvelyn/
  __________________________________________________
Always remember that there are many areas of the Lake District where mobile phones will not work. As I ascended Helvellyn I finally got a signal at about half way up and the signal came from the Isle of Man!
Also coming across the sea was a storm. Sure enough with 20 minutes I had gone from t shirt only and warm to Mid Layer, Jacket, leggings hat and gloves on and freezing cold in heavy snow. Once the storm passed back to sunshine.  Remember in the mountains the conditions can change very rapidly even in summer.
For notes about hill walking etc see my page https://www.paulcrotty.co.uk/walking-hill-and-mountain-walking/
 ________________________________________
Areas of the Lake District
click links to read more
Coniston Water  is surrounded by mountains and woodland
Derwentwater and Keswick  the nearest lake to the town of Keswick
Grasmere and Rydal  – Rydal Water
Ullswater and Glenridding – dramatic views and great walking
More information about planning  a visit – https://www.lakedistrict.gov.uk/visiting/plan-your-visit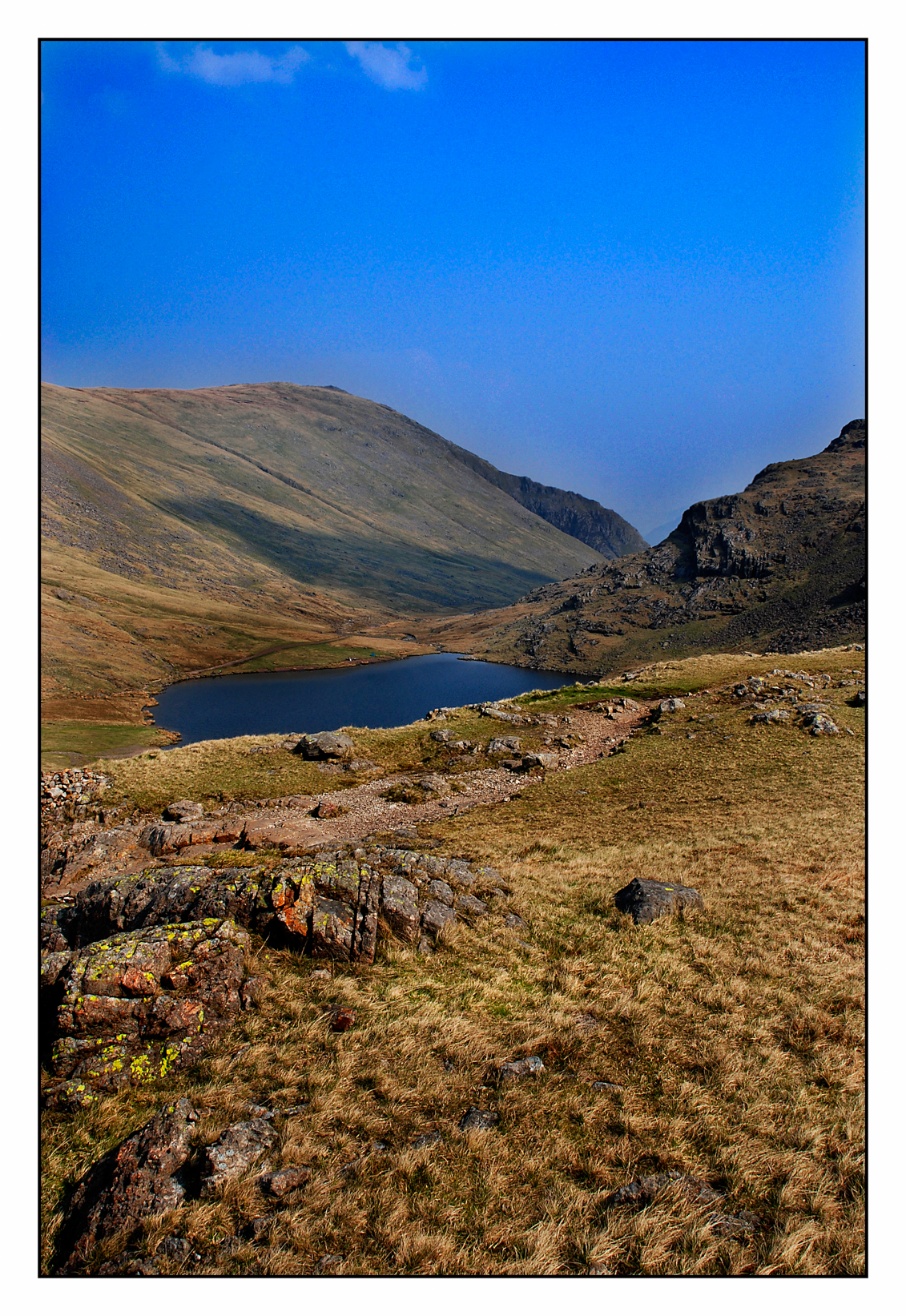 Sty Head Tarn on route up to Scafell Pike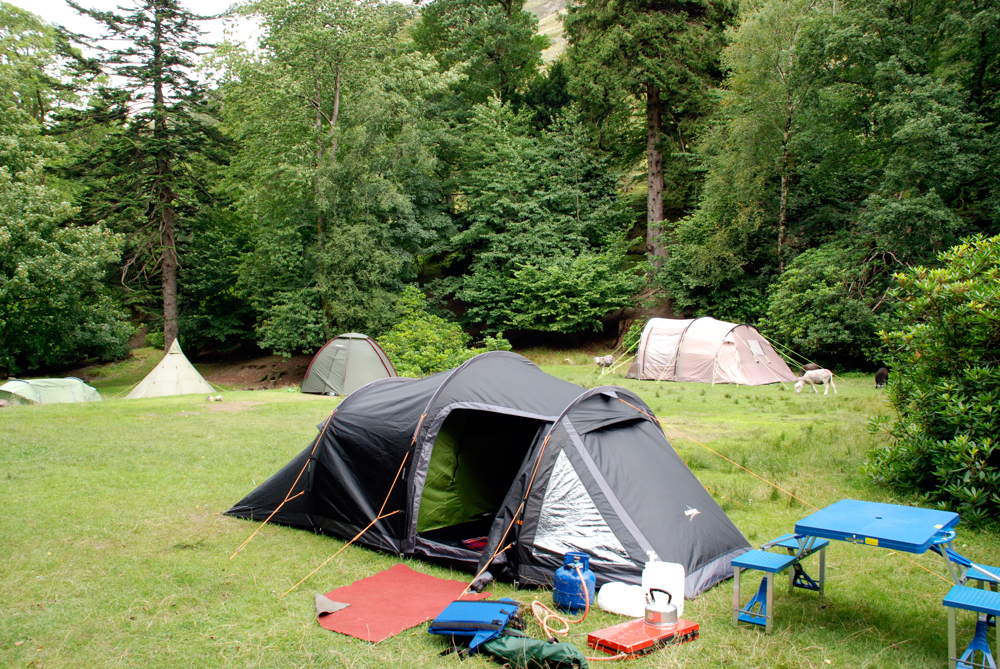 The campsite in Buttermere just before the storm hit!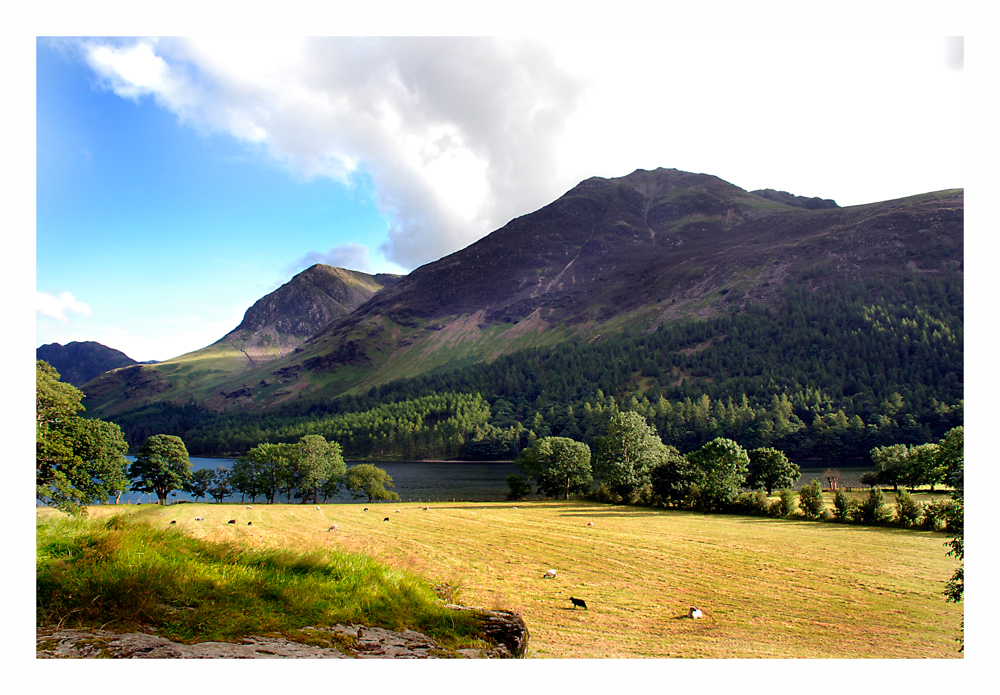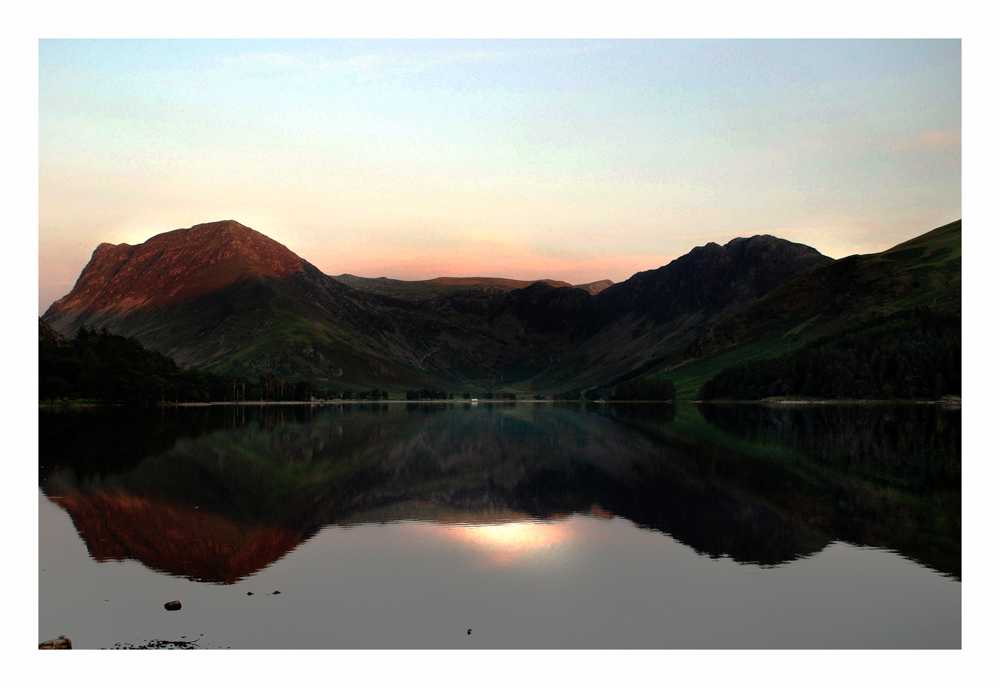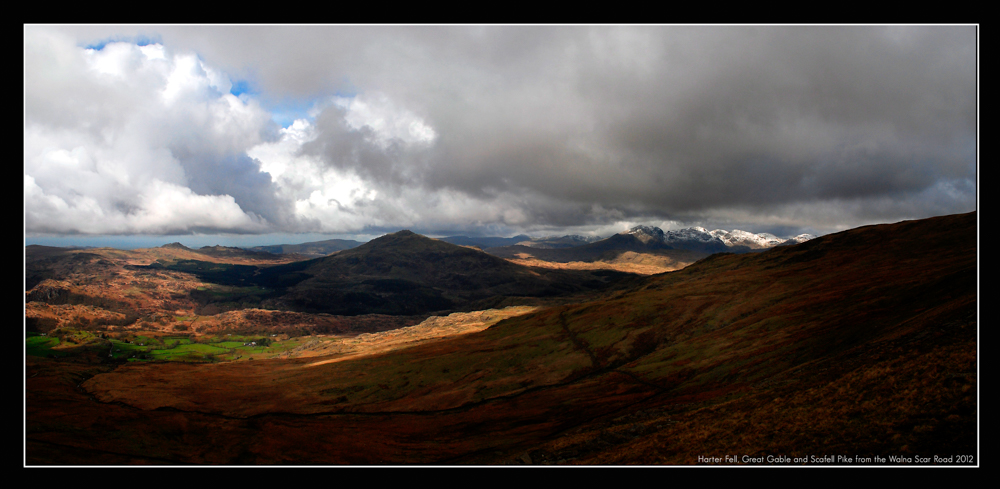 A view from The Walna Scar Road as I ascend towards Helvellyn. Scafell Massive and Great Gable in the distance.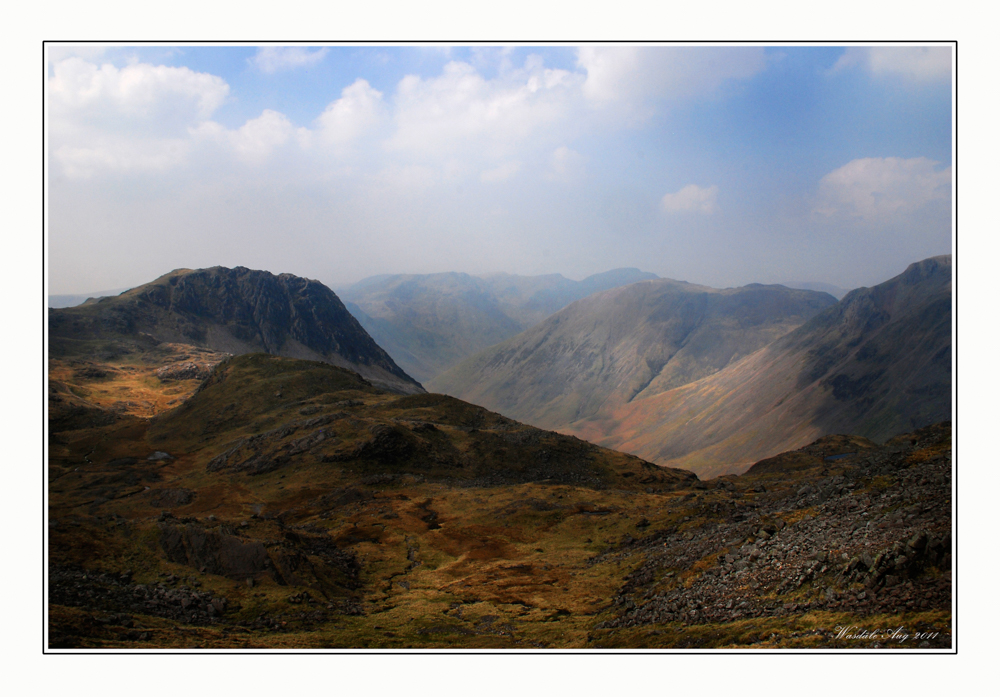 View from Long Pike as I ascend towards Scafell Pike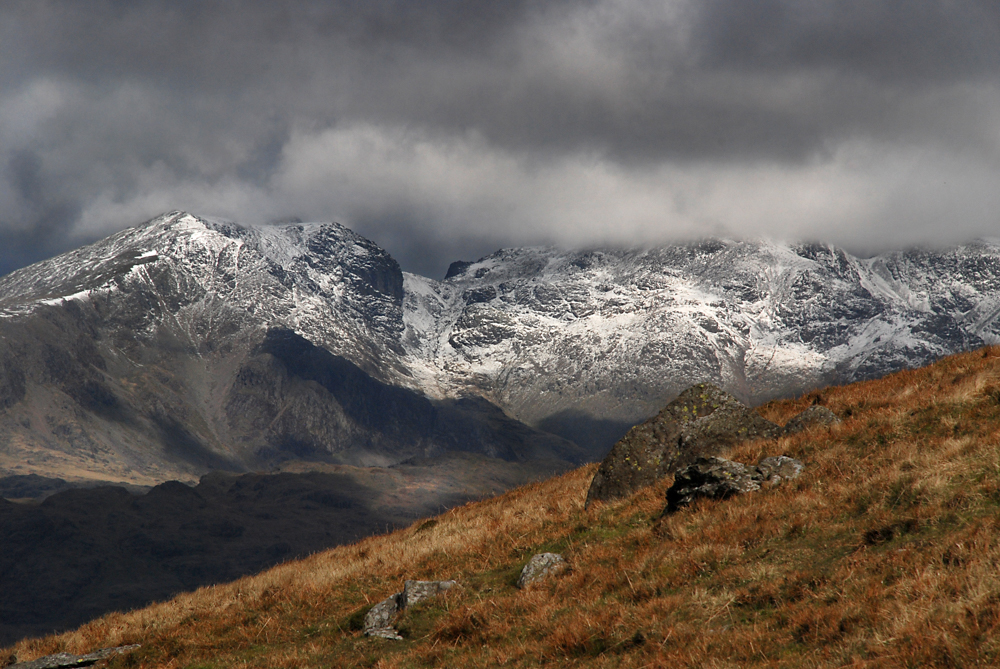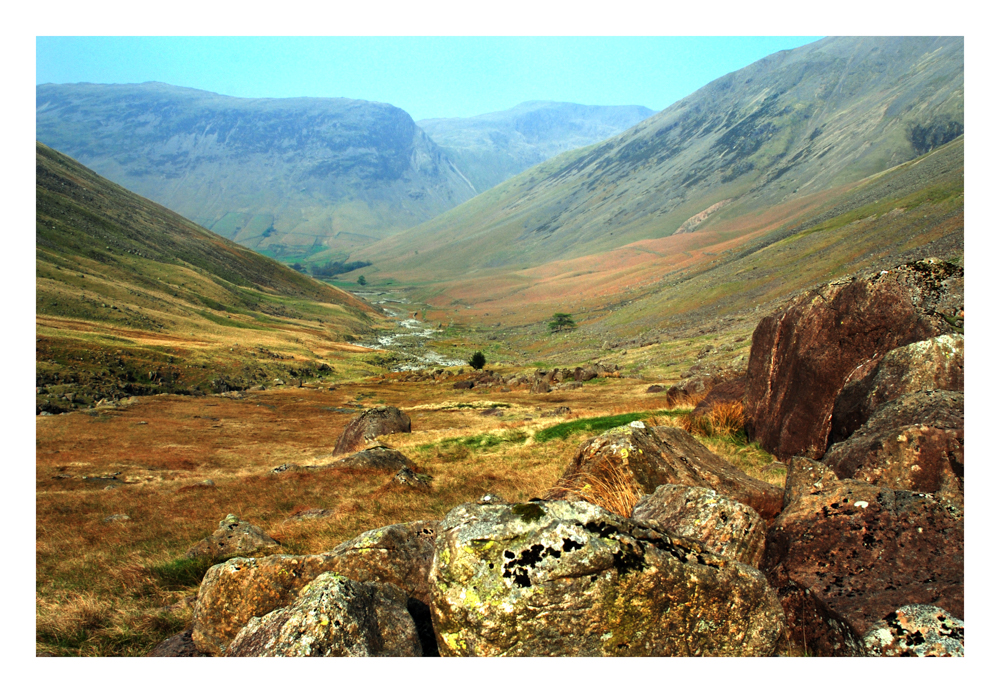 Looking back towards Wasdale Head whilst en route up to Scafell Pike. To the right is Great Gable.