NORTHAMPTONSHIRE WALKS
This page has some information and views about  some of the places I visit in Northamptonshire and Bedfordshire in search of images and exercise.  It will change and evolve over time so do return from time to time. 

The places are not in any order of priority or grade.
The details and information are from my perspective but if you wish to contribute or correct anything I have written please do contact me. 
For more details click the various links.
I will happily add links to your site if it is appropriate.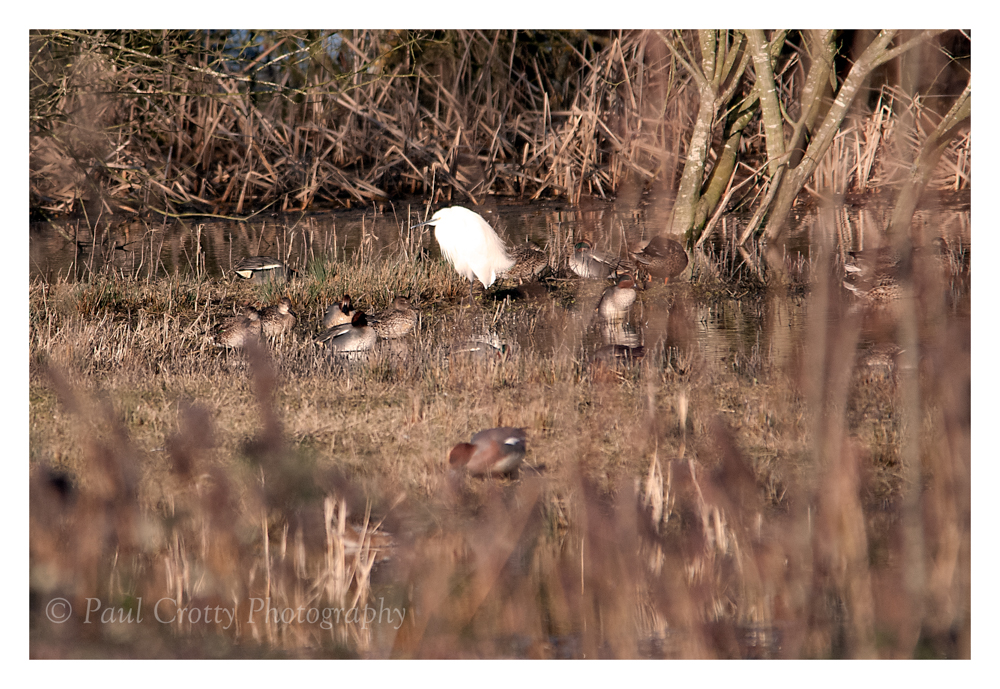 A Little Egret at Summer Leys Nature Reserve Feb 2019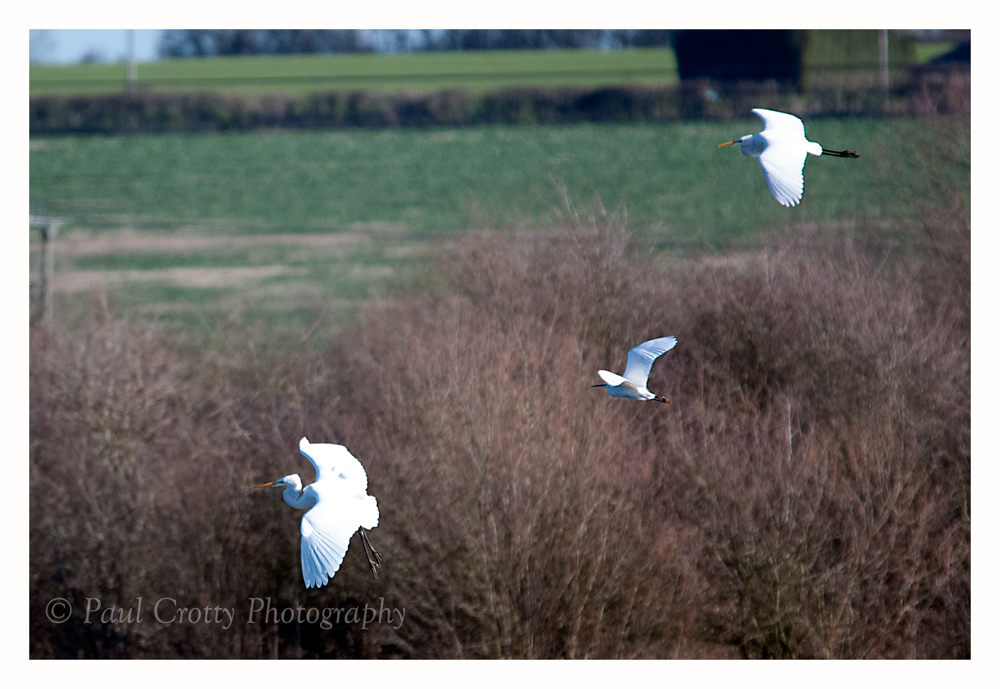 Two Great White Egrets and one Little Egret at the Washlands site Northampton
Ravensthorpe Reservoir
https://anglianwaterparks.co.uk/ravensthorpe-reservoir
The reservoir is between East Haddon and Hollowell in north Northamptonshire.
It is a small reservoir compared to some, Pitsford for example, which in a non stop walk takes about 45 minutes to get around. Half of the walk is through woods with glimpses of the water, the other half mostly in the open with clear views of the reservoir and wildlife. in the woods you will see and hear small birds and perhaps Squirrels.
The north end is split by a road and the section of water on the north side is where most of the waterfowl gather especially if anything scarce is visiting. This is where you are likely to see Great White Egrets. I have seen Otters, Herons, Foxes, Egrets, Cormorants and various Gulls and ducks here. Sometimes birds of prey will be around especially Kestrels and Buzzards.
In the winter it can get quite muddy around the walk and of course you need to dress appropriately. One of the nice things about Ravensthorpe is the lack of people! the few you do see are always very pleasant and show interest in the surroundings.
Pitsford Reservoir
https://anglianwaterparks.co.uk/pitsford-water-park/visitor-information
https://www.wildlifebcn.org/nature-reserves/pitsford-water-nature-reserve
The reservoir is situated near the village of Pitsford but stretches northward towards and almost to Scaldwell. It is large and from a wildlife point of view is split into two parts.  Just one of the halves is about 7 miles around so a meandering/photography walk will take over 3 hours.
The other half north of the causeway (road) is private in theory and you need a permit to walk around it, but is equally quite a walk.  If you park in one of the 3 car parks you will have to pay.
Because of its size often the wildlife is some distance away from you or in the permit area! The variety of birds etc is greater here and the chance of spotting scarce visitors etc is greater but you will probably need a scope, good binoculars or telephoto lens on your camera.
Summer Leys Nature Reserve
https://www.wildlifebcn.org/summer-leys
The reserve is situated between Earls Barton and Wollaston.  Access off Hardwater Road. You can comfortably walk around the main lake in an hour or two. If you are there for the wildlife then you may spend much longer.  It is a flat easy walk, some paths may be muddy in winter.
There are several hides and a feeding station area that gets very busy with birds and squirrels.  Obviously if you are interested in birds then you might spend a lot of time in the hides and can easily spend all day at the reserve.
There is also another Lake (St Mary's) though not officially part of the reserve. Some birds may be quite distant so long lens are needed for photography.
I tend to visit on weekdays and usually there are not many people walking around. It can be a very pleasant walk in the summer. In the section that follows the drains the wind can blow and will feel cold in the winter.
River Nene – Earls Barton
There is a car park off Station Road ( not many spaces). You can then walk along the river in both directions, towards Northampton or towards Wellingborough. If you choose the Wellingborough route you will end up at Hardwater mill.
This is a pleasant walk, especially in the summer, it is flat and easy to negotiate with lots of spots to stop and sit by the water. You will see a variety of wildlife along the way even Otters if you are lucky. On most visits I spot Kingfishers. Photographing them is a different matter!
Harrold Odell Country Park – Bedfordshire
This is a pleasant Country Park, the walk around the lake is easy, on good paths, you always have a view of the water and any wildfowl there. In the wooded area you will see and hear various small birds.  On one side of the lake there is a hide. On one visit a grass snake came swimming past me and got quite close allowing me some good shots. On my last visit there was an Oystercatcher present.
one of the nice things about this park is that you may walk along the river (Great Ouse) so with the walk around the lake and then along the river it becomes a reasonable walk in terms of distance. You will see less people along the river section.
The park can get very busy though and wildlife often gets disturbed by passers by so some patience is needed if you are looking for images. I would suggest that you  do not visit during school holidays or weekends.  The park does have good facilities such as toilets and a cafe and a large play area for children.
Northampton Washlands
https://www.riverneneregionalpark.org/projects/northampton-washlands/
https://www.riverneneregionalpark.org/publications/brochures-downloads/northampton-washlands/new-northampton-washlands-leaflet.pdf
Not ideal for photography unless birds happen to come to the river area or fly near you. But with a good scope etc you will spot wildlife and birds. At the moment (Feb 2019) there are thousands of gulls and waterfowl there. in fact my son was lucky enough to get a great shot (with his phone) of some Grey Lag Geese in flight..
You can access the area from several places around its perimeter, I tend to walk to it from the Riverside area / Weston Favell Mill, or from along the river near to the Brittania pub.
You should stay on the paths and not venture down to the waters edge. You can be fined for disturbing the wildlife.
"The Upper Nene Valley Gravel Pits is of international importance for more than 20,000 over-wintering birds. In 2011 the site gained international recognition through designation as a Special Protection Area (SPA) under the EU Birds Directive.
Northampton Washlands is one of the most important sites, supporting more birds than any other in the SPA. The site receives the same level of protection as internationally important wildlife sites such as the Camargue in France and the Coto Donana in Spain.
The site is important for the numbers and diversity of over-wintering waders and ducks, especially Golden Plover and Gadwall. In the summer there are vulnerable breeding birds including Redshank and Lapwing. Links to information on recent sightings and information about the bird species can be found below."
Extract from the website above
Sywell Country Park 
https://www.northamptonshireparks.co.uk/sywell-country-park/Pages/default.aspx
The reservoir is between Earls Barton and Sywell and you have to pay to park. it can get quite busy there with lots of walkers. It is 2.5 miles around the paths. Although I detour off the paths so probably walk further.
Around the walk are some bird feeders where you may spot a variety of small birds. At my last visit (Feb 2019) there was a lot of work going on improving the paths etc.
because of the numbers walking around there is more chance of wildlife being scared off but some patience may pay dividends.
Stortons Gravel Pits – Northampton Sixfields area
https://www.wildlifebcn.org/nature-reserves/stortons-pits-and-duston-mill-meadow
Because of its location this area attracts lots of people who are ( I guess) not that interested in wildlife or nature and the car park area can be very untidy. It is often populated by young people with their cars etc playing loud music.  It is sad that some folk disrespect the environment but they do. In the summer there may be several groups having picnics and barbeques eating and drinking. Some of the various spots around the main lake will have the remains of parties, discarded beer cans and plastic trays and evidence of fires. I have even seen people camping (living rough) there.
You can spot wildlife there (remarkably), I have seen Otters in the river.  The designated nature reserve area is less busy but in summer may be quite overgrown and not easy to walk around. A large part of the walk is not near the water, but does pass through reed beds.
Note: In the late summer lots and lots of Blackberries to pick.
It is good in the summer for Dragonflies and other insects.
The main lake has good walkable paths and is a good walk around. The lake stretches from Duston to almost St James End area.  One side is also a bike path so you will encounter people transiting through the area. I have often lost good shots because a noisy group hurtles past on their bicycles.
Titchmarsh Nature Reserve
https://www.wildlifebcn.org/nature-reserves/titchmarsh
Titchmarsh is large (73 hectares) and you can easily spend a day exploring the area, but you will walk a long way. The car park in Aldwinkle is small but on my visit was not full.
You have river and lakeside walks and you will see a variety of wildlife (see the website).  In winter it may get muddy on some of the paths.
"Titchmarsh is part of the Thrapston Gravel Pits complex, which lies within the Upper Nene Valley gravel pits Site of Special Scientific Interest. The biggest lake is Aldwincle Lake, which provides a large area for overwintering birds, as well as isolated islands to encourage breeding. On one island we cut and burn the vegetation to improve the breeding habitat for terns and for wading birds such as oystercatcher. The smaller lake is the old duck decoy, now called Heronry Lake. It is enclosed by marginal vegetation and home to large populations of grey herons, which breed noisily beginning in February. "
extract from the website above
Harlestone Firs
The firs are between Duston and the village of Harlestone.  They line the A428 towards Crick. There is limited off road parking opposite the main entrance, close by you have a Garden Centre with a cafe!
The firs are part of the Althorp Estate.
The firs are very popular with dog walkers and cyclists, they can get very busy on the obvious days and times. I suggest that if you go, do so outside the popular times. if you do you can have a very pleasant walk as you zig zag through the trees. You may see wildlife especially squirrells and common birds. If you are interested in flora then there is plenty to observe and identify.
Google maps has it listed as a forest, I am not sure I would call it a forest but its more than a 'wood' as well.
Beware the ants! If you wear  open sandals etc be careful where you tread.  (Southern Wood Ant)
The Southern Wood Ant, also known as the 'Red Wood Ant' or 'Horse Ant', is an aggressive predator, equipped with large, biting jaws and the ability to spray formic acid in defence. It feeds on a wide variety of invertebrates, which the workers collect from the area surrounding their colony. Southern Wood Ants build large nests out of soil, twigs, leaves and pine needles. They can be found in open, sunny spots in both coniferous and broadleaved woodland, as well as on heathland and moorland. Colonies can sometimes number up to half a million individuals comprising non-reproducing female workers, a queen (or queens) that produces eggs, and males that mate with the queen. In spring, a generation of sexual males and females is raised, which take to the air to mate. Fertilised females then shed their wings and disperse to form new colonies.
https://www.wildlifebcn.org/wildlife-explorer/invertebrates/bees-wasps-and-ants/southern-wood-ant
The firs can look stunning during Autumn and with snow in the winter. I have regularly collected mushrooms and fungi from the firs to eat! be careful if you are not confident in fungi identification, do not eat them.
Want to make your own pot-pourri? collect some of the 1000's of cones that fall to the floor. Other things to look for include blackberries etc.
https://northamptonshirewalks.co.uk/about/walk-30-a-quicky-in-harlestone-firs/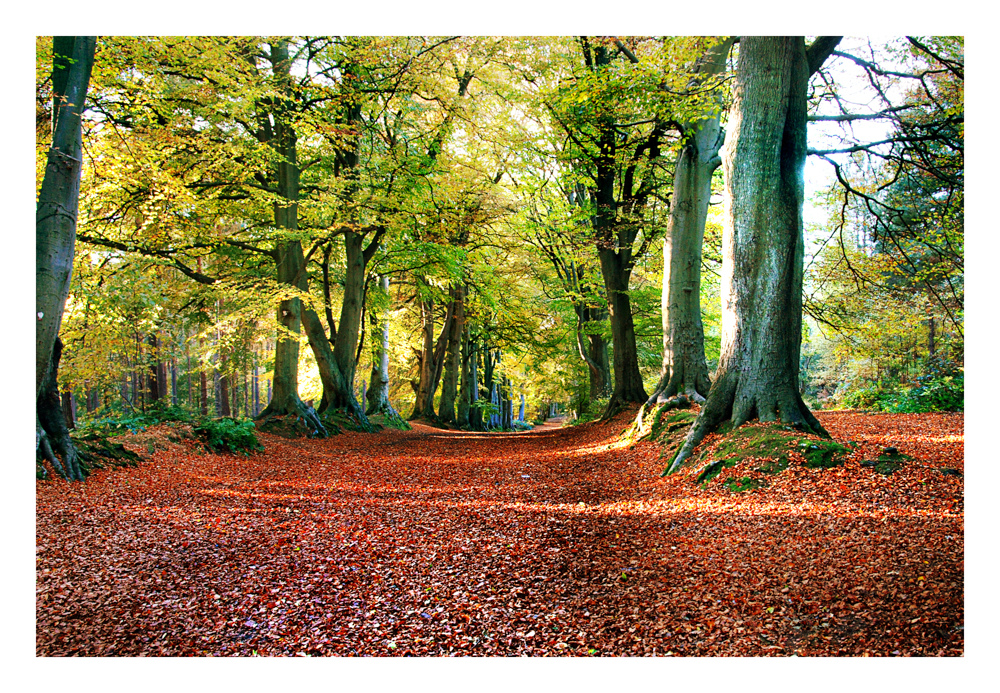 One of my images of the firs in Autumn.