Walking, Hill and Mountain Walking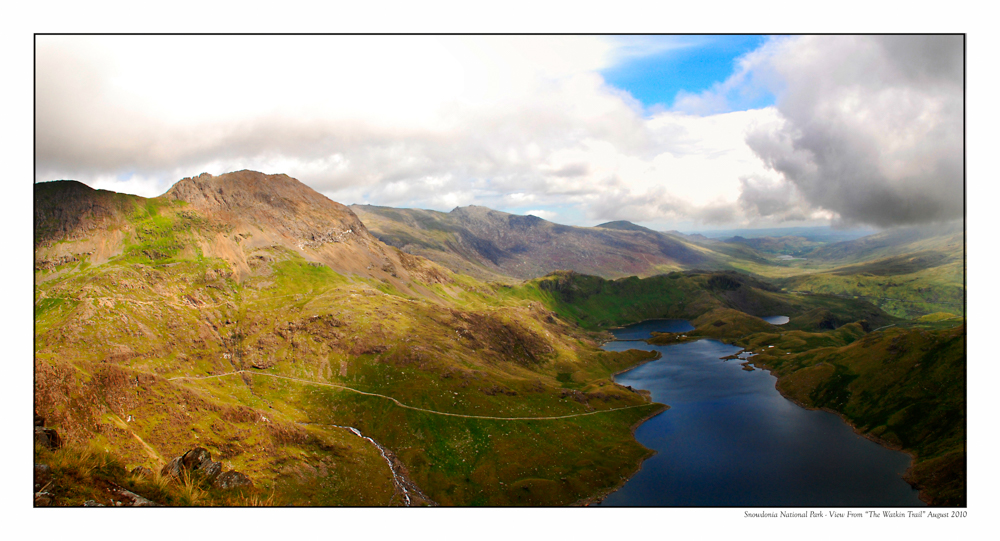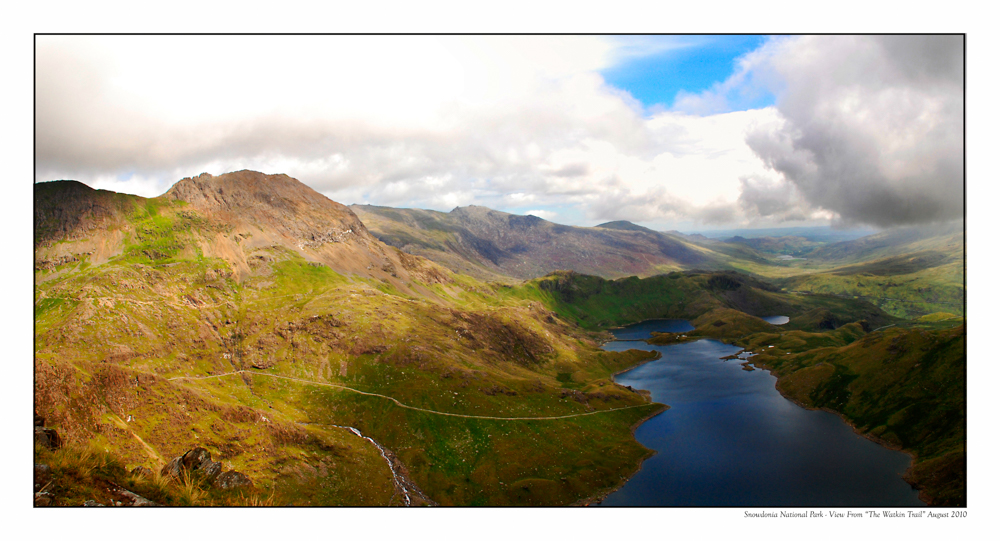 View from the Watkin Path Nearing the summit of Mt Snowdon – Yr Wyddfa.
Here and in associated posts I cover all aspects of walking. Some will be gentle short walks, around a small  lake for example, on relatively flat terrain. Others more difficult, longer and with varying terrain. Whilst finally some will cover walking/climbing up a mountain which without the correct equipment and clothing the experience may not be pleasant. If you plan to do any serious walks always plan ahead and take the appropriate kit.
You probably can appreciate what difference a slight incline can make to the effort required to walk up it. Multiply by many times if you are walking up a steep incline in the mountains, dales or a coastal path. Do not be mislead by the word path either. Equally do not be misled by the fact that you think you are fit (unless you know you are of course).
The weather can make a huge difference to your experience of the walk. Check the weather, always, and if its the mountains be prepared for almost anything.  Try to learn to read the weather, you may be thankful you did someday, especially if you are in the mountains or on a coastal path.
Walking, Hill Walking and
Mountain Walking (with the odd scramble)
These activities are fantastic ways to get exercise see the countryside and enjoy yourself, not to mention the chance of some photography
Throughout my adult life I have enjoyed being outside walking, climbing and exploring.
When I was an apprentice engineer I took part in a series of  weekend and week long courses on outdoor pursuits, learning skills needed to navigate, live and stay healthy in the wild. We even learnt basic climbing skills.  One trip was to Scotland (The Cairngorms) for 2 weeks with one week totally out in the hills walking and camping. A similar trip took place in the Lake District.  Eventually I was selected to partake in a leadership course in the Greek Mountains, unfortunately I had already committed myself to change career and a move to London.
Whilst in London I became friends with a teacher who also organised kayak training and I helped with some of his activities. We took pupils kayaking to Wales, Herefordshire and even France (The Dordogne, The Pyrennes and The Gorges Du Tarn) . As an addition we competed at slalom kayaking. The real point of this is that we always camped building on our outdoor skills.
Walking Experience
Coastal paths Devon
Coastal paths Cornwall
Coastal paths Norfolk
Coastal paths Sussex.
Derbyshire – Lots of walks through, up and down the many dales.
Cumbria – Scafell and surrounding peaks, Helvellyn and surrounding peaks,
Snowdonia -Snowdon and surrounding peaks.
Norfolk coastal and beach walks
Northamptonshire – many paths reservoir and waterside walks.
Scotland – Cairngorms, Isle of Mull.
London – Walk all day in London and you will cover over 15 kilometres easily. You still need to carry basics with you.
France –  Alps and the Dordogne.
Respect other people:
consider the local community and other people enjoying the outdoors
leave gates and property as you find them and follow paths unless wider access is available
Protect the natural environment:
leave no trace of your visit
and take your litter home
keep dogs under effective control
Enjoy the outdoors:
plan ahead and be prepared
follow advice and local signs
Equipment and Clothing
To this day even if walking a relatively short way, around a reservoir for example I carry basic essentials. Even in the summer you can get caught by a sudden change in weather or fall and hurt yourself, accidents can and do happen.  For short walks a small rucksack with water, light jacket, first aid kit, sunscreen, tissues/wipes will do. Anything more adventurous you need a lot more and a bigger rucksack.  
For example if I was to walk/climb Scafell I would take these. —
Waterproof Jacket
Waterproof Leggings
Gaiters
Sturdy Footwear suitable for the terrain.
Layers.
Jeans are not ideal – get denim very wet and you will be extremely uncomfortable.
Hat and gloves –
Food
Water or hot drink ( if its hot you need lots of water I use a 2 litre Camel pack)
Survival blanket or bivvi bag.
Torch – even if you think you will back down in daylight.
Map –  do not rely on your mobile phone. There a many places you will not get a signal. You also need to be able to 'read' a map and ideally use a compass.
Compass
First Aid kit
Multipurpose knife
Small fabric repair kit.
You will realize that this will weigh a lot and therefore making walking more difficult. So you have walked a long way on the flat with no large rucksack and coped well. Walk uphill with a heavy rucksack and the difference is enormous.
WATERSIDE WALKWAYS
Most rivers and canals have official walkways that track their length. These can provide fantastic short or long walks and by and large tend to be on flat terrain unless the river is in the mountains and dales.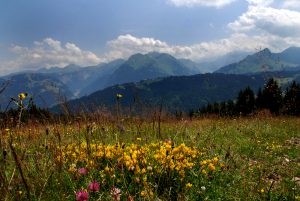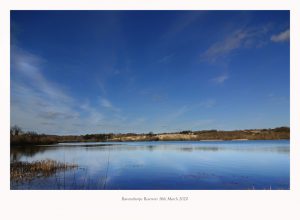 Ravensthorpe Reservoir Northamptonshire a lovely short walk. Make it longer, linger and enjoy the wildlife etc.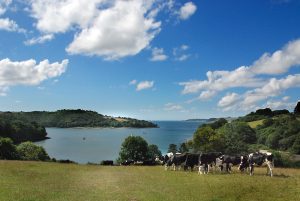 Trelissick – Cornwall
A country house and garden set in an estate with stunning maritime views and lovely woodland walks
A feeling of desperation led me to decide to go to Titchwell in North Norfolk even though |I knew of the possibility of heavy showers. So, prepare equipment, clothing food and water the night before and set alarm for 6am. By 6.30 am setting off around the Northampton...