RSPB Minsmere
Discover some of the UK's rarest wildlife and enjoy family-friendly activities at Minsmere. Choose an idyllic walk or head to the coastal lagoons to see an impressive variety of birds, including avocets, bearded tits and bitterns. If you're lucky, you might see an otter around the reedbed pools.  From – https://www.rspb.org.uk/reserves-and-events/reserves-a-z/minsmere/
Arrive and start  9.00am
RSPB Minsmere is located on the Suffolk coast very close to Sizewell Power Station and Aldeburgh, from Northampton it is a 3 hour drive and 133 miles.
In the reserve there are 3 detailed walks, however you can meander and find your own route.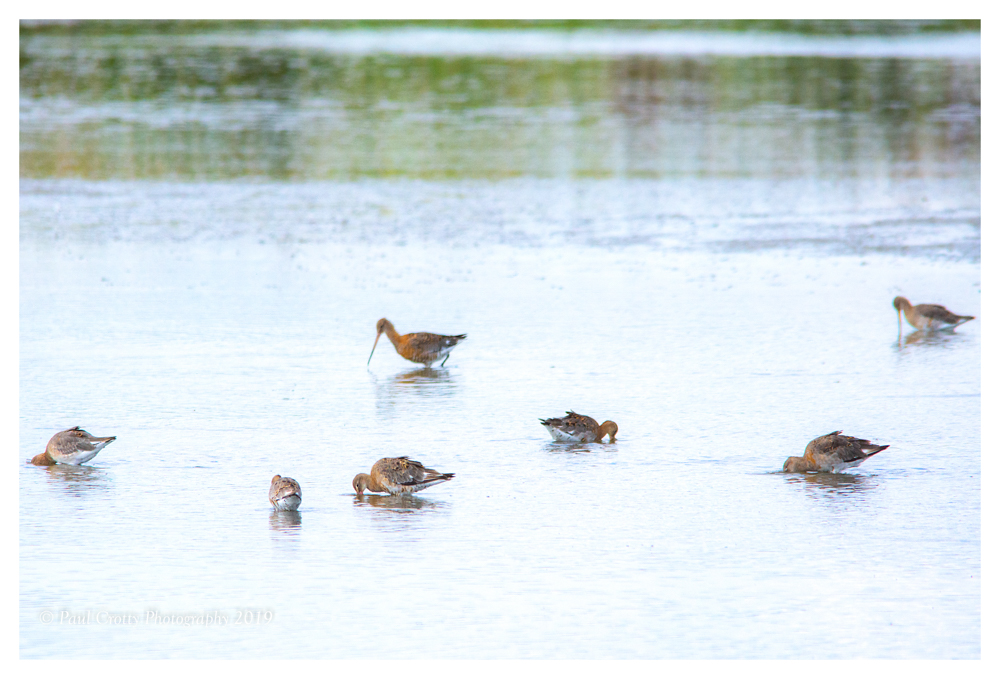 A few of the many Black Tailed Godwits feeding in the pools

I started by taking the woodland walk to find the Bittern Hide and eventually the Island Mere Hide. Just into the woods and there in front of me a Tree Creeper. I still have not got a good image of a Tree Creeper and failed on this day as well.  Next. Good to observe it though.  Once in the Bittern Hide, no sign of one (another day then). I did see a Marsh Harrier in the distance.
One thing you do notice when visiting Reserves is the other visitors and staff are always very friendly and happy to share knowledge.
On to Island Mere hide, it clearly is a quiet time, but spot a Greenfinch and a warbler in the reeds. A kingfisher did a flypast! and then 3 Marsh Harriers circling above us. Unfortunately no Bearded Tits visible on this occasion. I did see and photograph a Coal Tit though.
After about 30 minutes I leave the Mere Hide and take a very slow meandering walk back to the visitor centre to collect lunch from my car.
Next take the lagoon walk to take in the East Hide and South Hide. On route encounter Digger Bees, a Lizard and a variety of small birds. You end up on the beach,  I found a place to sit and eat lunch and relax in the sun. Sitting watching the seascape is one of my favourite things to do, even better if you are on cliffs. No cliffs here though.
The East Hide is busy, I was lucky to get a seat.  Looking out over the scrapes you see Avocets, Godwits, Ruff, Potted Redshank, Common Sandpiper a Teal, Geese and a variety of gulls.
After leaving East Hide I walk along the beach towards the Sluice, on route see and photograph Stonechats and Linnets moving from Gorse bush to Gorse bush. At the sluice you turn left to walk towards the South Hide. From the South Hide you complete the circuit by returning to the visitor centre. Whilst in this area I encountered various butterflies and a Male Ruddy Darter. Of course you will also take in the plant life especially on the beach.
At the end of the walk find the cafe and have a very welcome cup of coffee.
Finish 3.00pm
To end the day I drove to Aldeburgh and strolled along the beach there for an hour. Lots of Herring Gulls and of course people.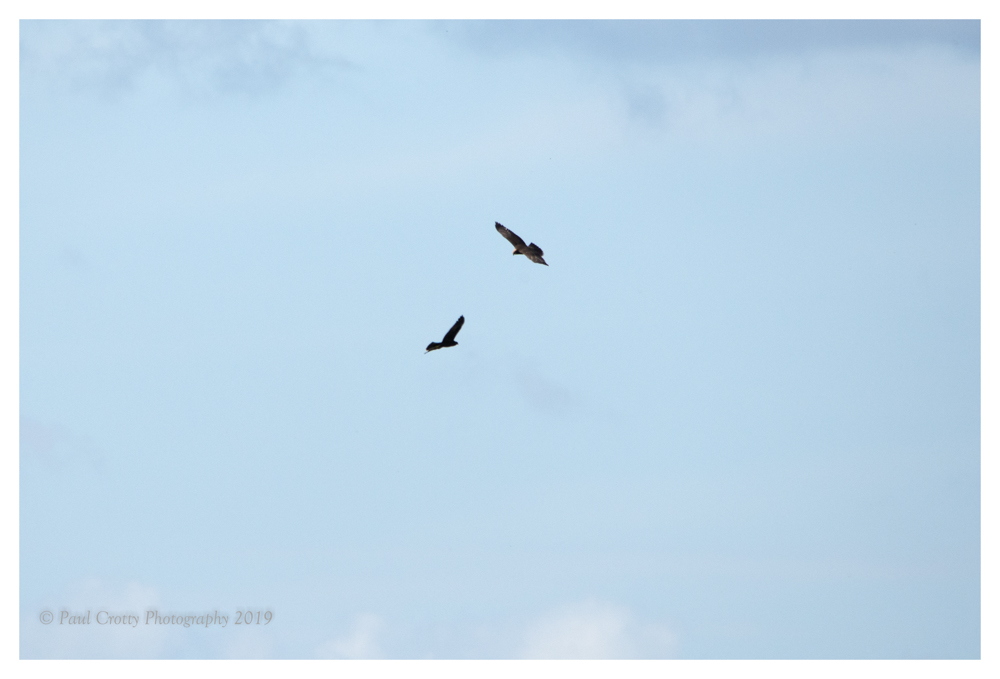 Two Marsh Harriers circling over Island Mere Hide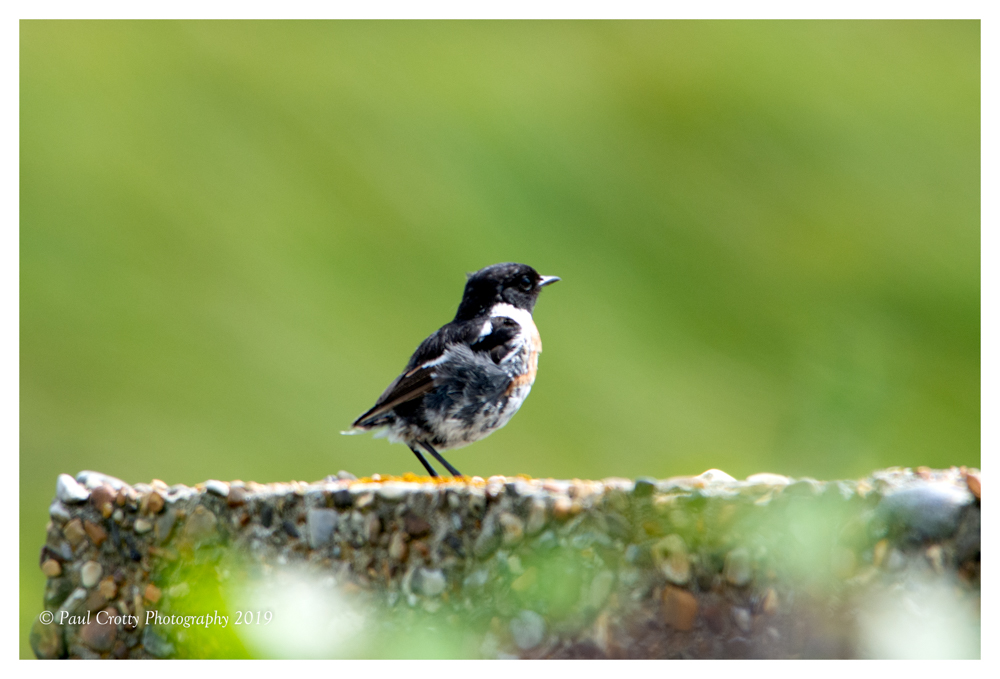 Stonechat – without tail feathers