Harlestone Firs
the 'Firs' are located opposite Dobbies Garden Centre at  44 Harlestone Rd, Northampton NN7 4EW which is on the northern edge of Northampton.   There is a large lay-by for parking. However, at weekends it gets very, very busy and parking can be a problem. Vehicles by and large do not observe the speed limits at all. So if you have pets or children do take care.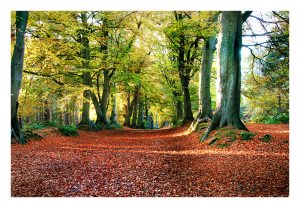 HARLESTONE FIRS – Northamptonshire
OS Map Reference –  SP 721 646
Remember there are no toilets in the firs.
The firs are part of the Althorp Estate  https://spencerofalthorp.com/the-estate/landscape-and-environment/ and, of course has some history  https://www.harlestonepc.org/wp-content/uploads/2017/04/Harlestone-Heath-Background.pdf
Once in the firs you can walk freely and choose your route. Each route will have its own treats. You can walk as far or as little as you wish. Obviously as a photographer I linger in areas of special interest, so my walks often take much longer than others.
In the  spring and summer months lots of visible wildlife, plants, insects, birds and mammals.  With insects in mind the firs are populated by very large Southern Wood Ants that can and do bite – https://www.wildlifebcn.org/wildlife-explorer/invertebrates/ants/southern-wood-ant.  I suggest you stay to the large wide paths in high summer and do not wear flip flops etc. Please do not let your children dig into the large visible nests (to protect the ants, not your children).  In some areas the ants dominate so much not much else is alive!.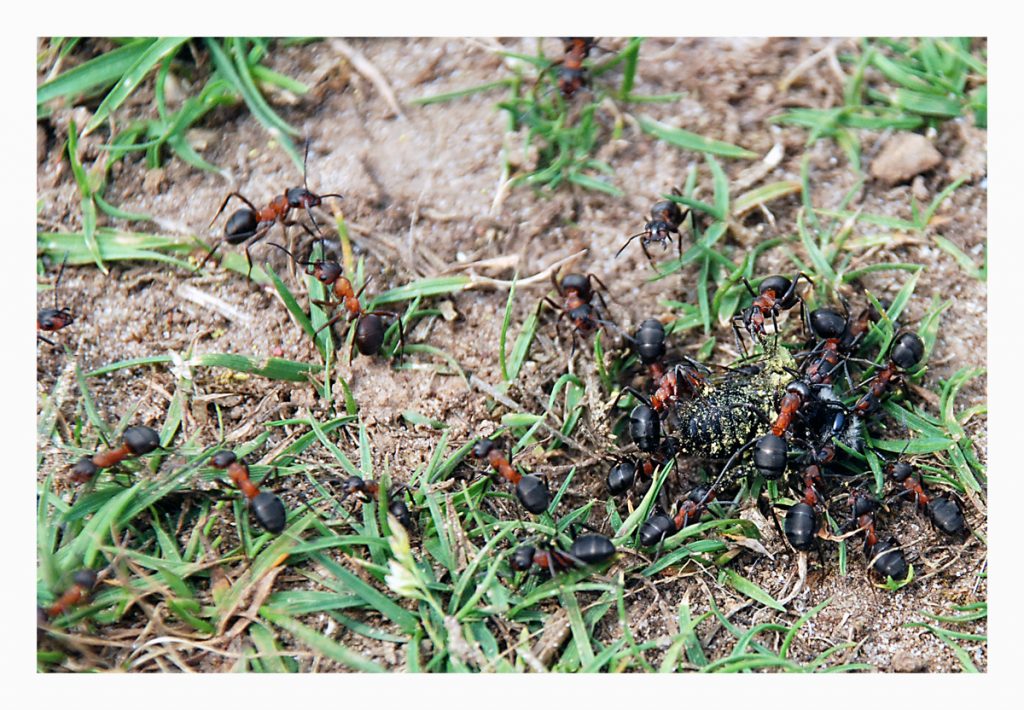 Southern Wood Ants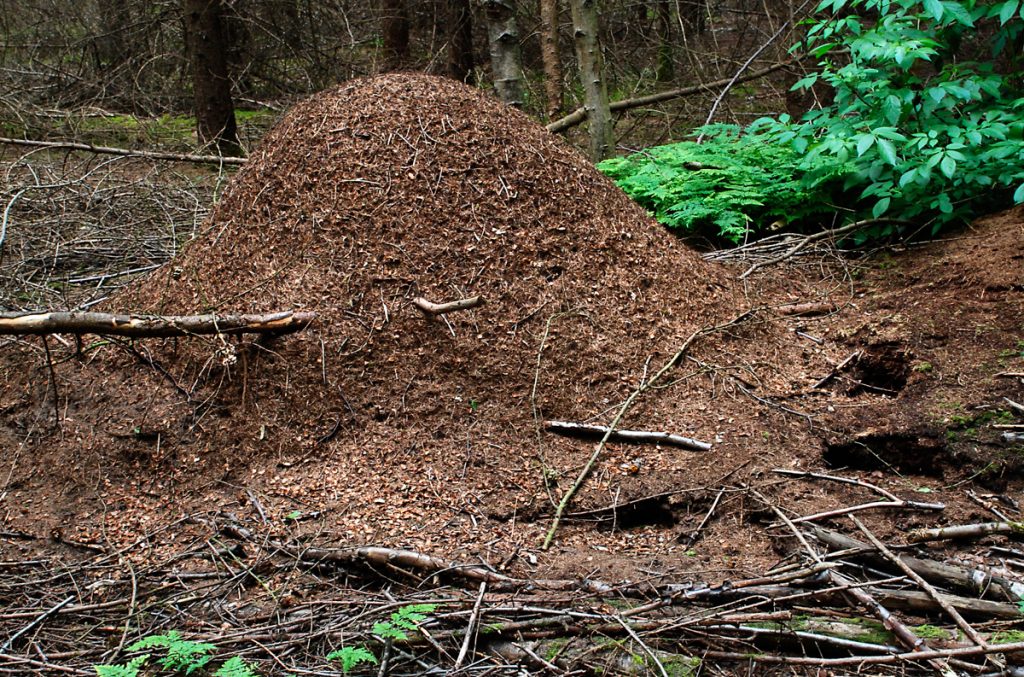 Southern Wood Ant Mound – Probably over 1/2 million ants inside and around.
The firs are very popular with dog walkers and cyclists so if you wish to be solitary this is probably not the place for you. Even on a quiet day you will meet people, horses, dogs off the lead (and no sign of an owner). In particular from the entrance to the Wood mill is a road that cars and vans trundle up and down all day.
If you follow the perimeter you can see out across fields and this route is probably best for spotting birds, especially the areas closest to the railway. If you do not know the firs and you go off track you may become disorientated so do take care. It is not big enough to get completely lost but you may walk further than you planned. However,  off the path ways are some of the hidden gems in the firs, even some almost magical areas, more so when dappled light falls through the trees.   Deep in the wooded areas even in summer not much light will reach you, so do not go if you want to get a sun tan but it does remain cooler! to escape the heat and sun.
like other outdoor places the firs change with the seasons as will the wildlife and noises. You may come to feel  'a fir tree is a fir tree' and yes parts of your walk will feel very similar as to views and variety of flora. Some parts of the tracks may well be very muddy in the winter or very wet periods. I would not recommend you best party shoes! I have seen it, honestly. Still I have seen it high up on a mountain.
In the Autumn one area of the firs comes alive with colour (just follow the main road/track from the entrance. It can be spectacular. On a windy day it rains golden leaves.
to the north side is a small nature reserve – click here for more info   https://www.wildlifebcn.org/nature-reserves/harlestone-heath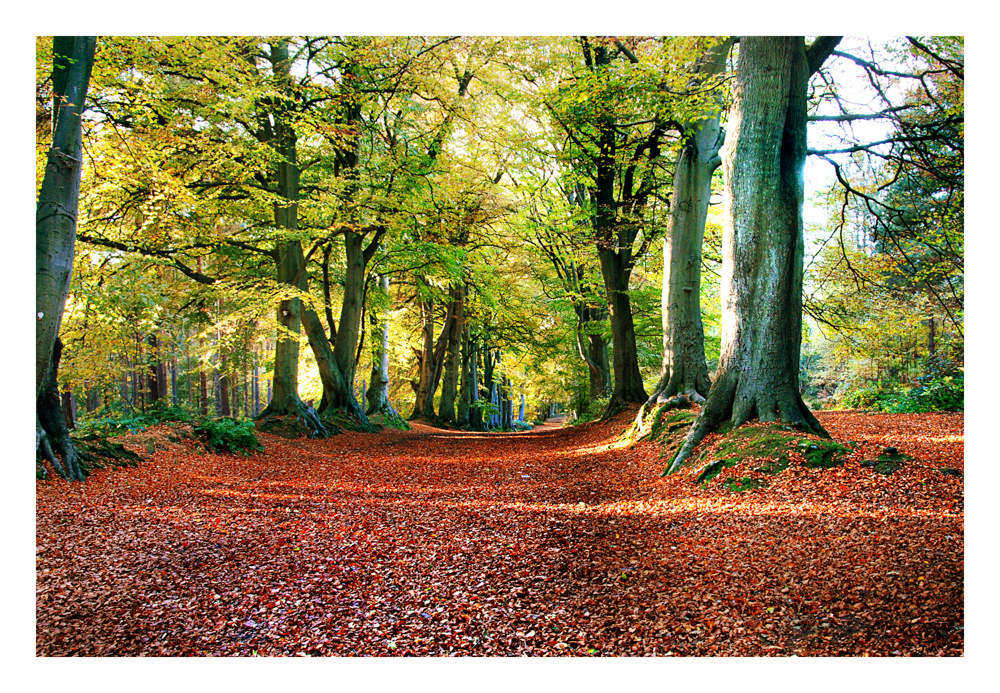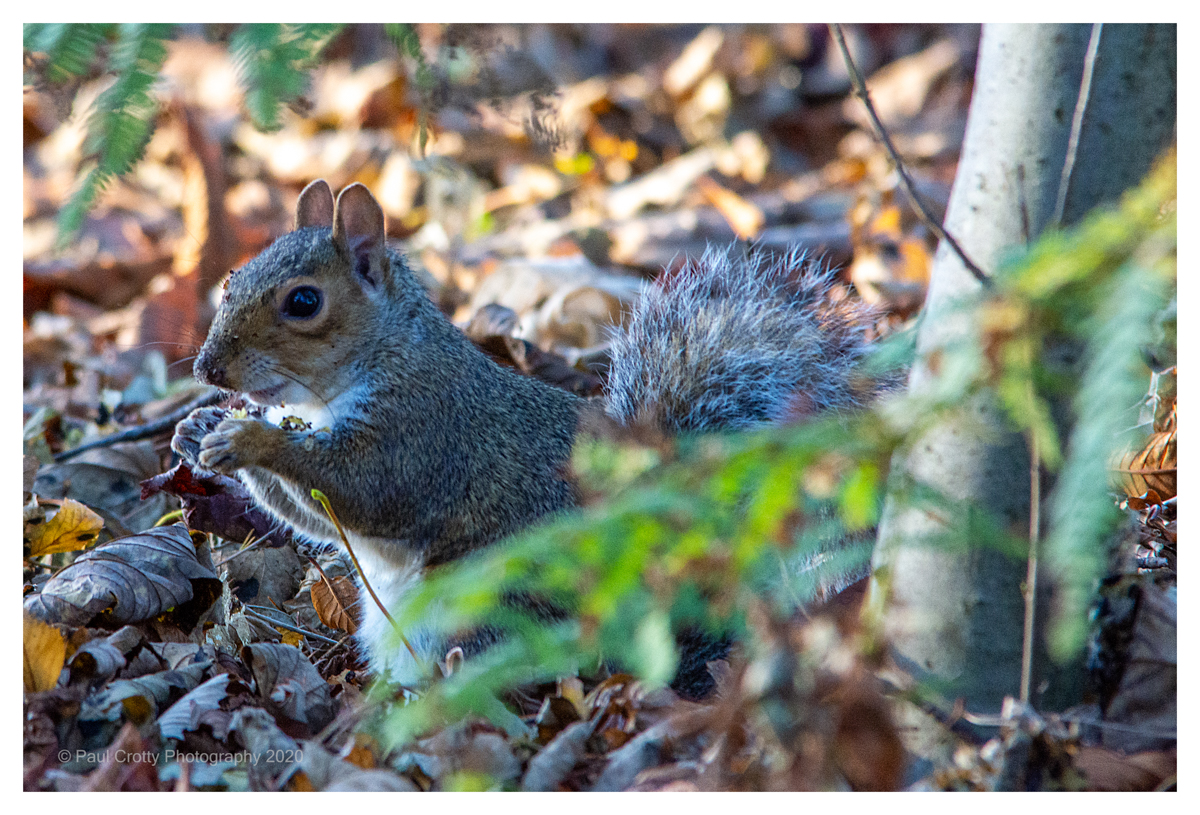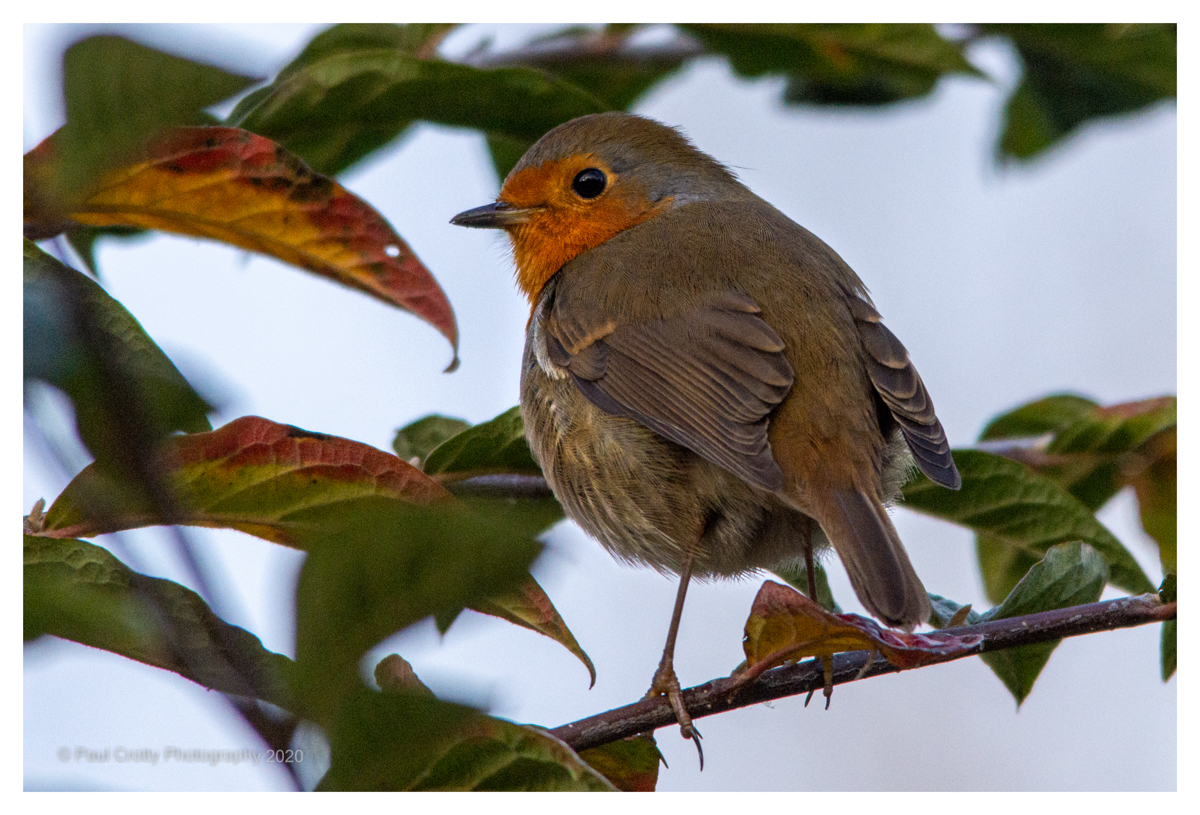 Above a resident Robin and Grey Squirrel 5/11/20
Below a selection of images taken in the firs.