Lanzarote, is one of the canary Islands off the coast of Africa. Close enough for the Sahara sand to blow to the islands in huge amounts.  It is largely volcanic and in relative terms has has recent eruptions . The greatest recorded eruptions occurred between 1730 and 1736 in the area now designated Timanfaya National Park.
https://en.wikipedia.org/wiki/Lanzarote
I visited in 2016 with some friends. I had been to  Fuerteventura where most of that sand deposits itself. First impressions of the island might make you think it is arid and not much to see. However if you open your eyes you discover an island full of great places and days out, and more to the point for me things to photograph.
The canaries are well known for there year round good climate and our visit was in late january. It was warm enough to wear shorts and t shirts even as late as 11.00 at night.  The summer months can get very hot.
Of course there are towns and 'modern' things to do !  We stayed in Peurto del Carmen. It has nice bits and of course the inevitable Blackpoolesque elements. Food and drink is very cheap, especially if you buy it in a supermarket.  One of our party found a cafe doing English! breakfast for 1.90 Euro (it was OK).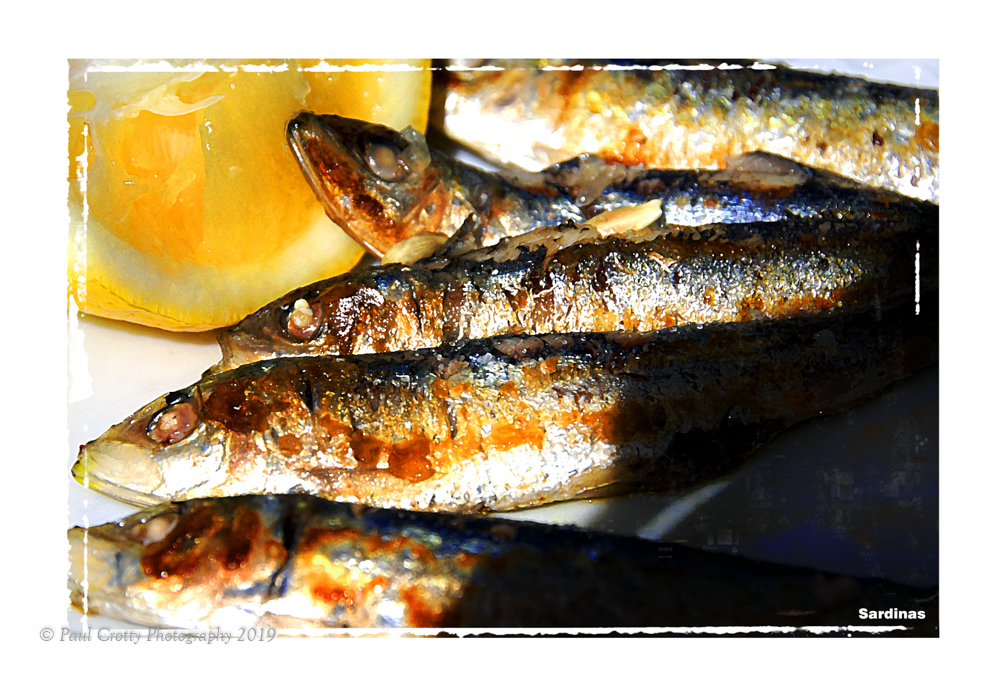 Sardine lunch at El Golfo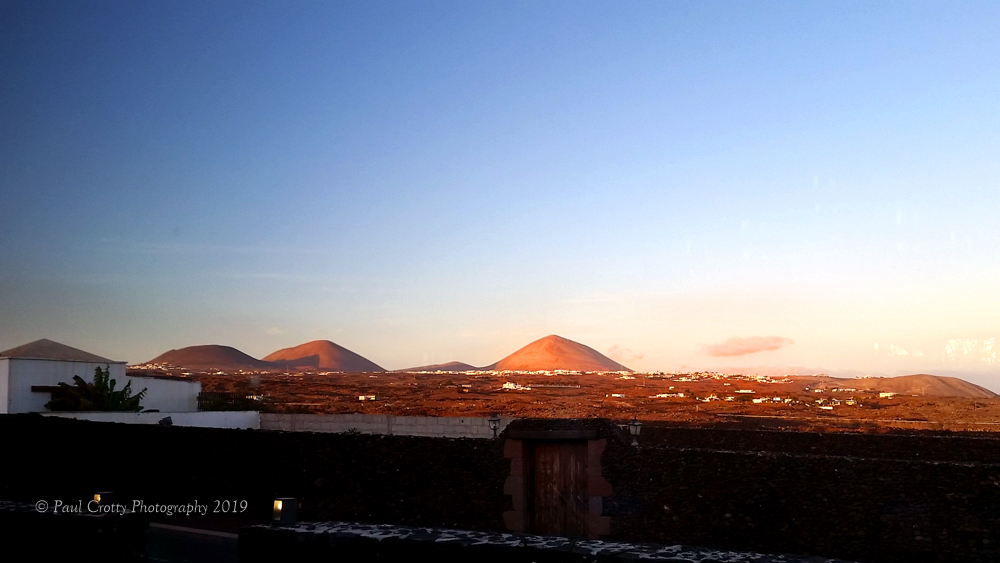 The view from our villa window on our 1st day there.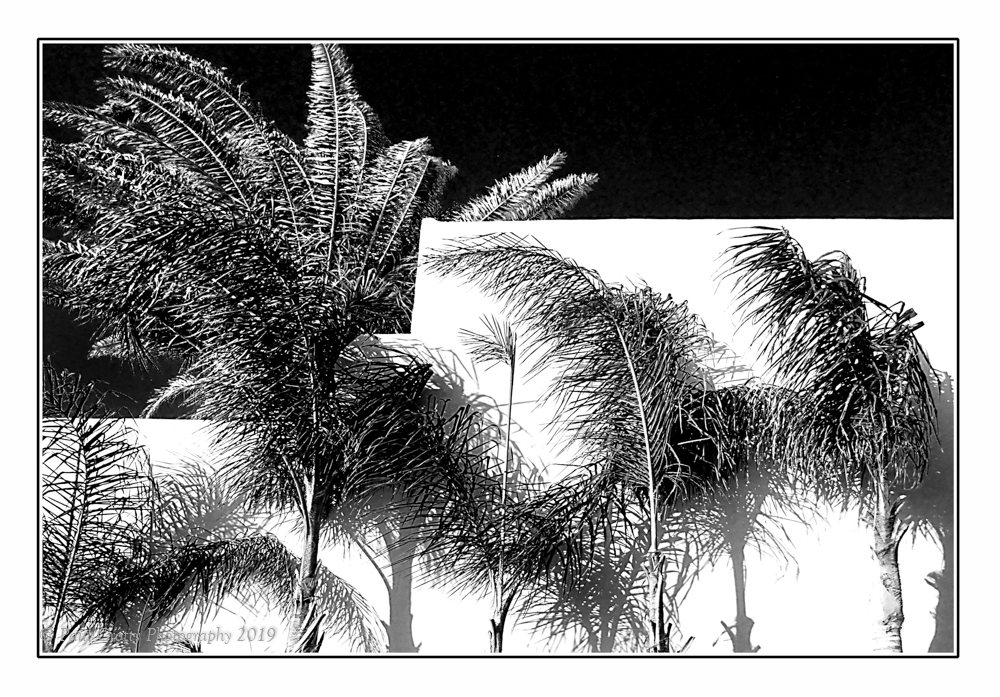 Trees! Not many. More in the North. 
The lack of trees grows on you as does the arid landscape. I started to find beauty in the local architecture and the stark landscapes. The parts where lava meets the sea is very dramatic we spent a day at El Golfo, fantastic mixed with a wonderful lunch sitting next to the Atlantic ocean crashing against the lava rocks.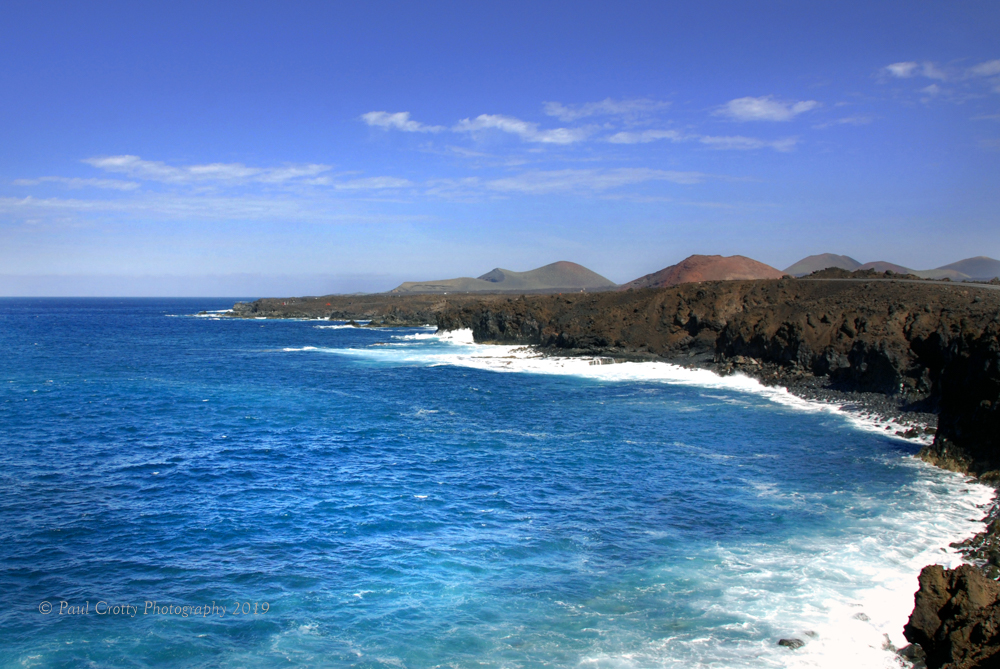 Lava meets the sea near El Golfo.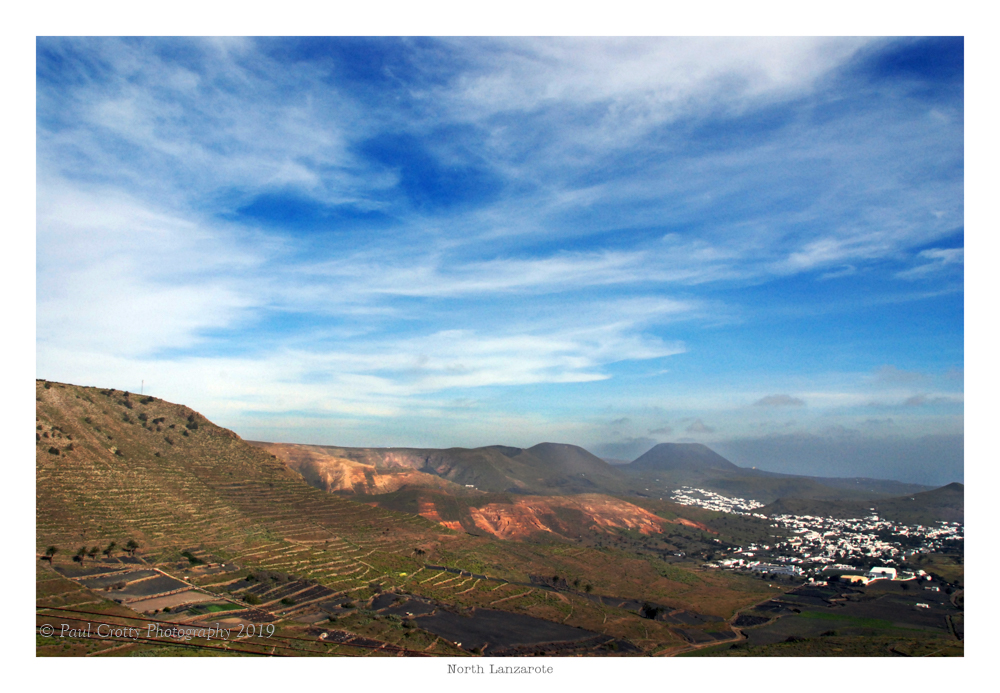 The north of the Island is more mountainous and has the bulk of the ancient volcanoes. Landscapes can be dramatic and beautiful. If you ever go visit Mirador.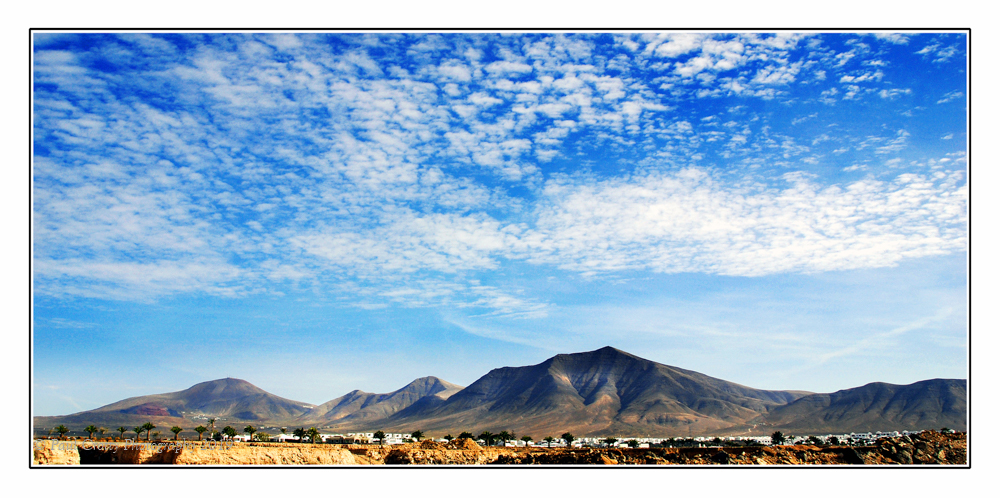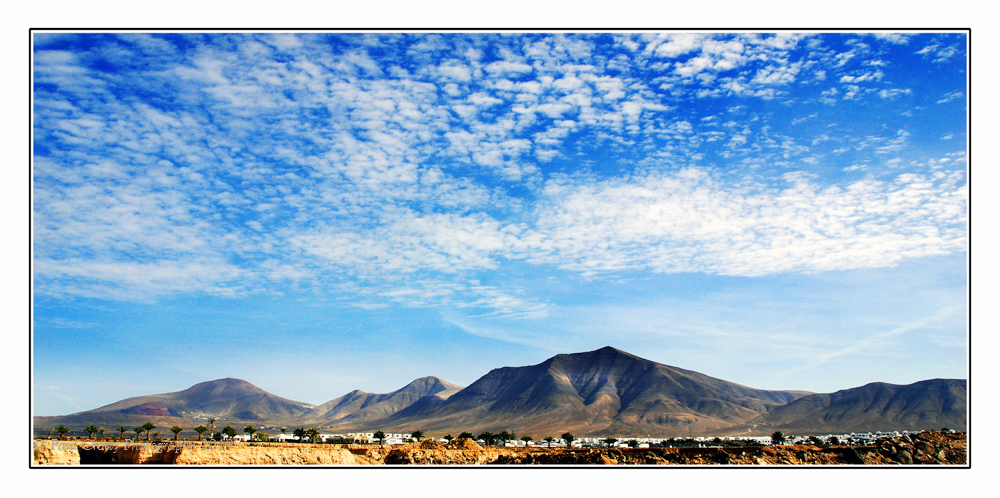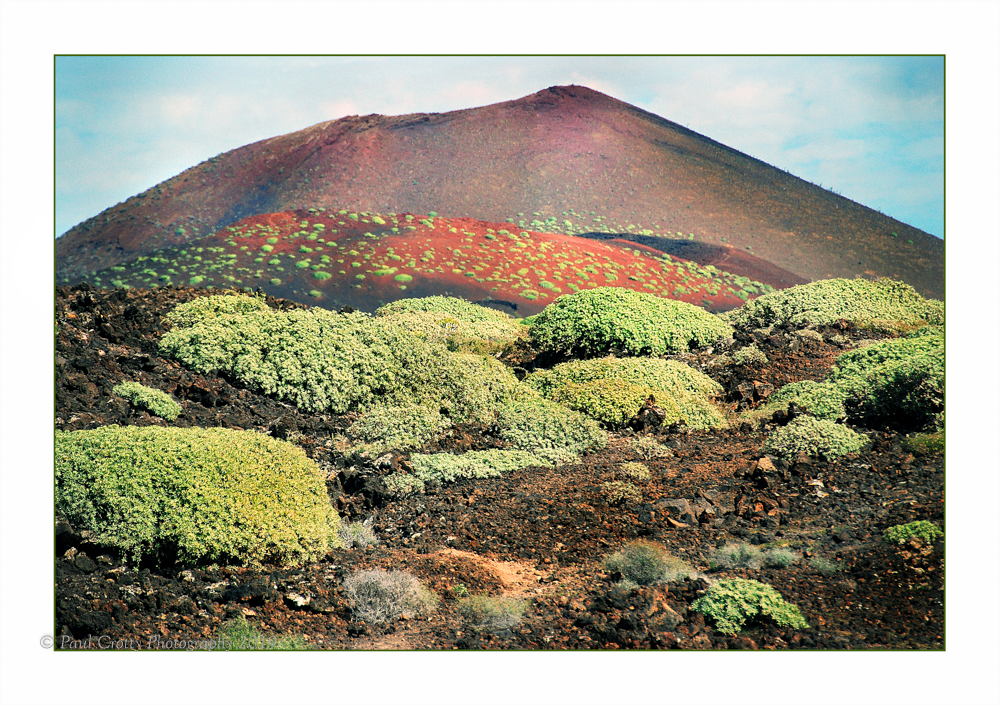 Plant life growing in the lava fields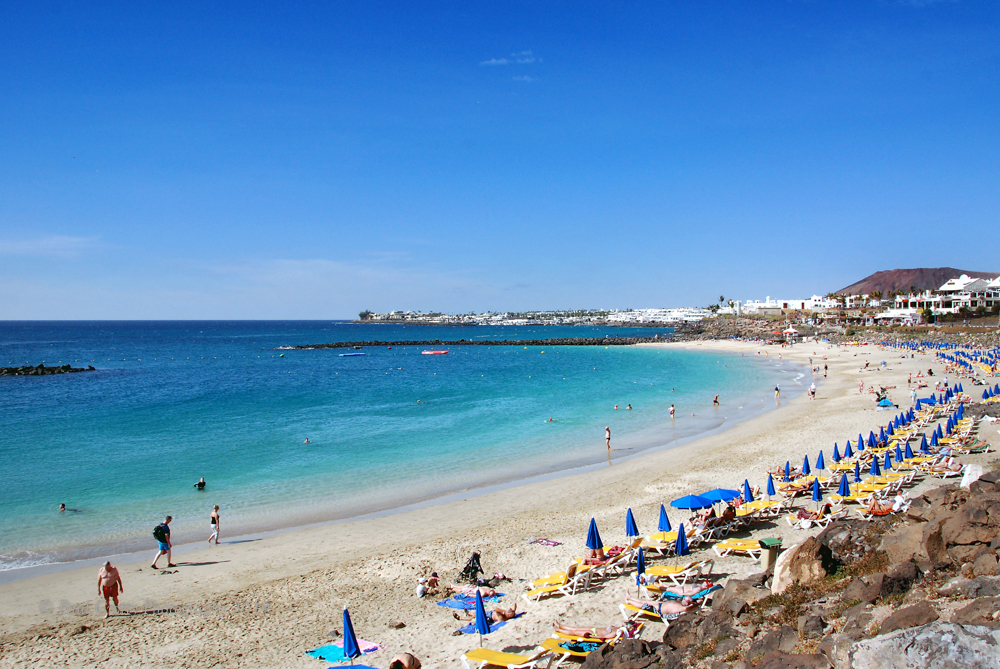 There are beaches and the things that go with them if you want them. This image is at Playa Blanca