"UK PM Johnson: Everyone should now avoid social contact with others"
Is the day that I decided to keep myself away from potential sources of the Corvid-19 Virus. Whether I shall be successful will been obvious later in the year. So no cafes and pubs in the main.
Should I somehow catch the virus it will probably make me quite ill. If I give it to my elderly mother it will undoubtedly end her life.
I can go to places where there are few or no people, walking! On this day I ventured to Ravensthorpe reservoir.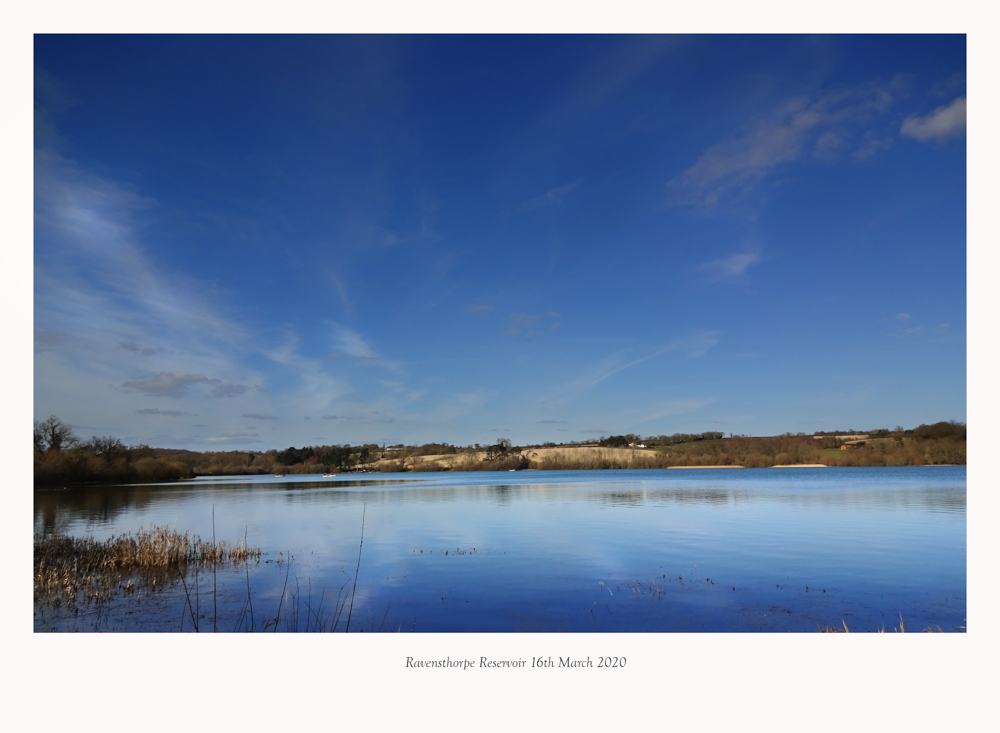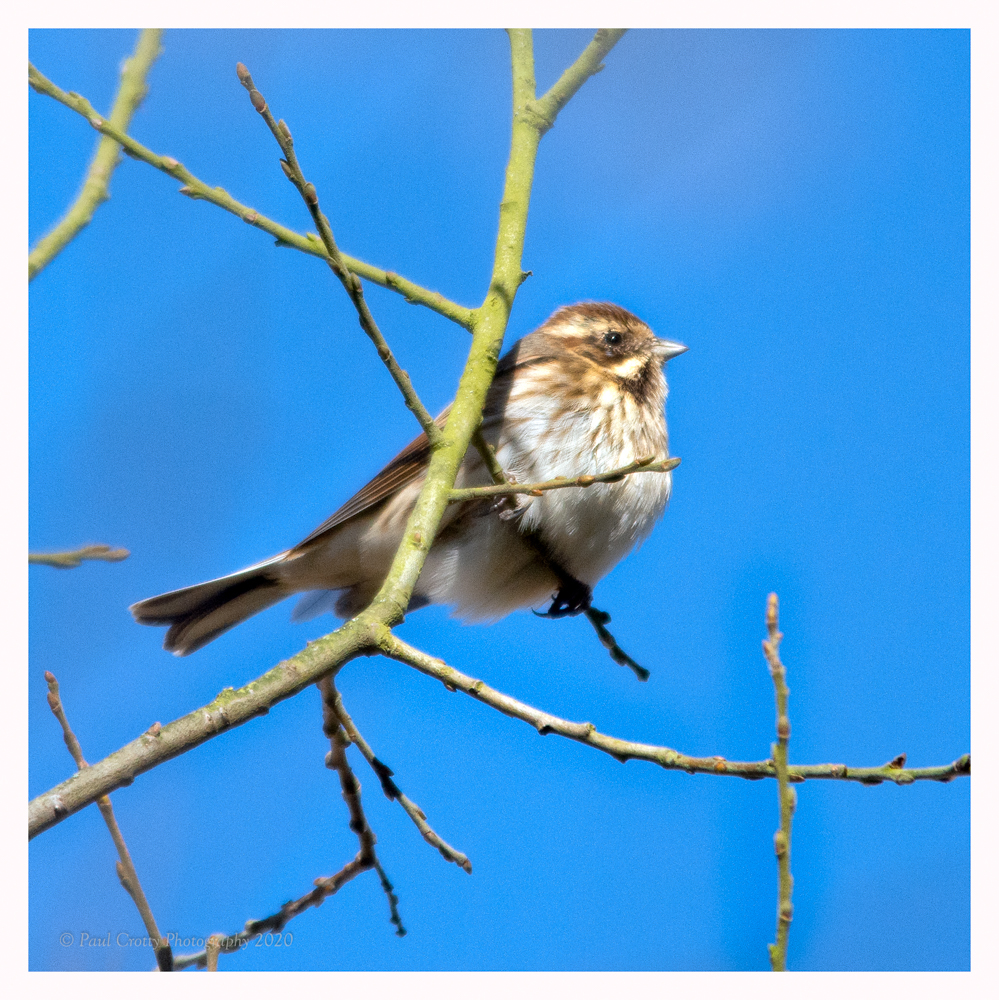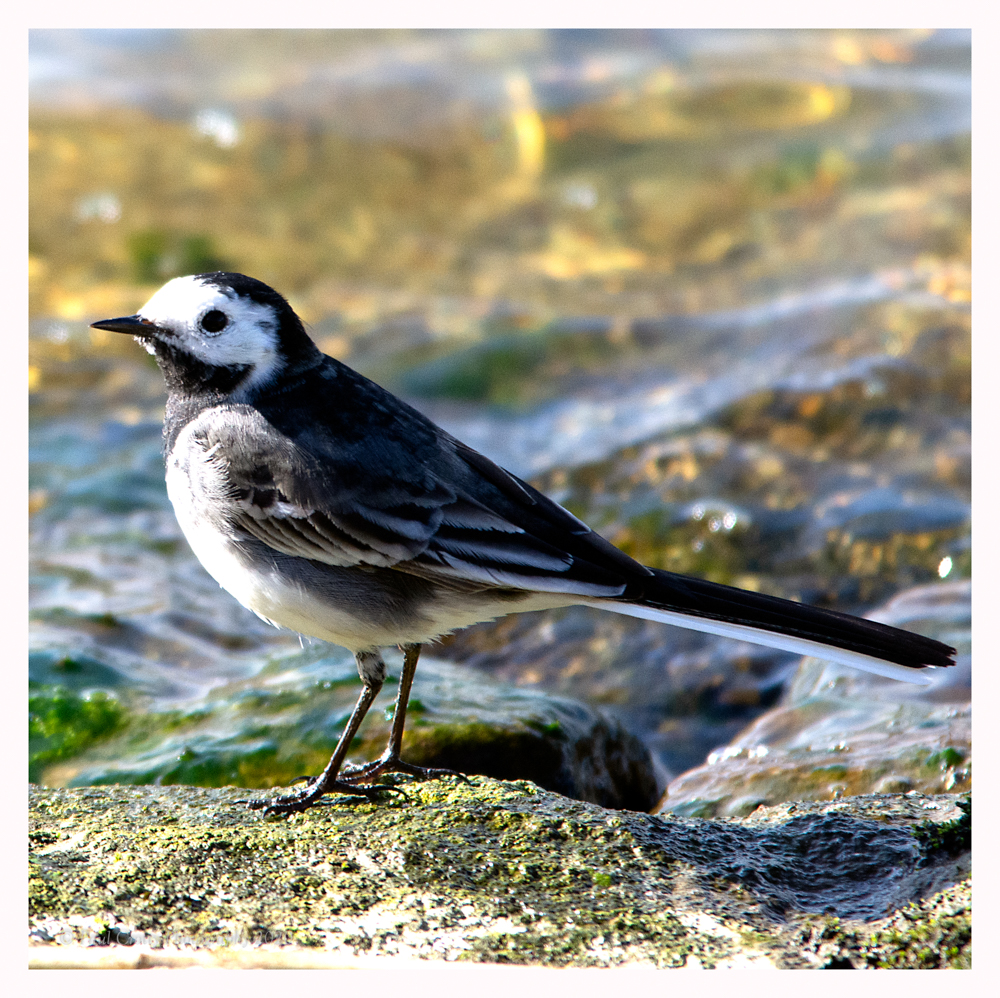 It was a lovely sunny and mild day.  Butterflies, flies and other insects were out in the garden, also at the reservoir. In fact hundreds and thousands of little flies.  The mud had not retreated yet, and luckily I took my Wellington boots. The going was heavy and difficult, inevitably making that much noise scared the birds away as you approached. So, stand still and wait for them to come to you!!!
1st up a Long Tailed Tit collecting nest material, next a  female Reed Bunting (several in fact) flitting through the trees. Followed by a Robin singing away. I heard my first Chiffchaff of the spring but no sightings yet.
The reservoir was almost completely devoid of water fowl, even the Swans had gone.
Along the edge of the dam there were a number of Pied Wagtails and Grey Wagtails.
Onward through the mud. A Wren played games with me, moving through the hedgerow, I did get a shot (of sorts) though.
Not one other person walking around, divine.
I took a panorama shot thinking there is something wrong, something missing, then it occurred to me "no jet vapour trails" none! see image at the top of the page.
Back to the car, wash my boots and head home.
Friday 20th March 2020 –
Schools and Colleges Close.
Italy deaths outstrip China!
All Bars, Cafes, Restaurants to close.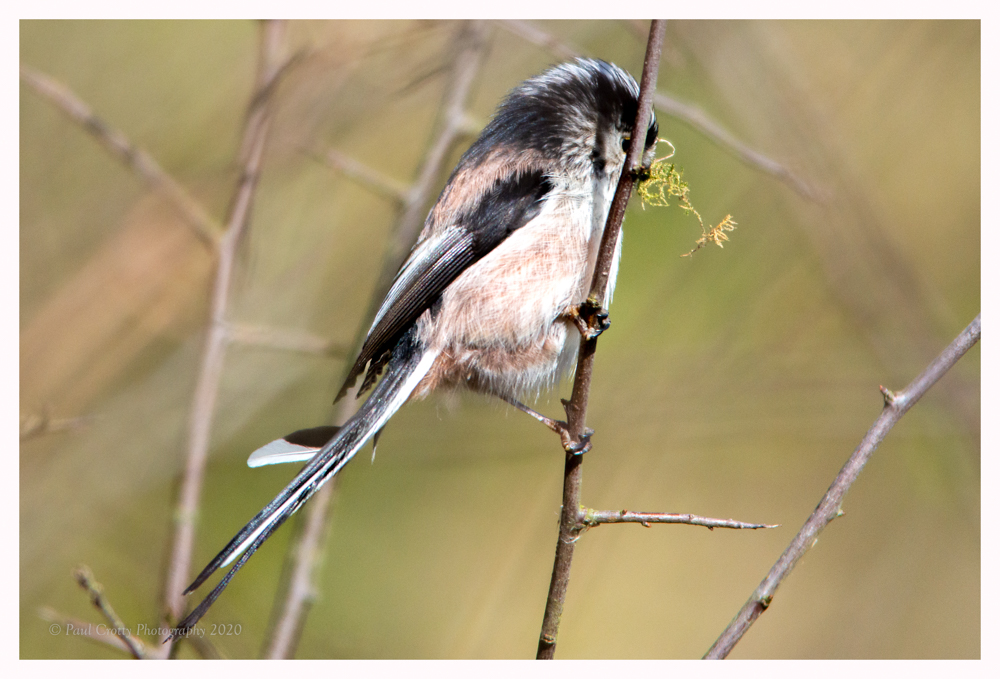 Long Tailed Tit Collecting Nest material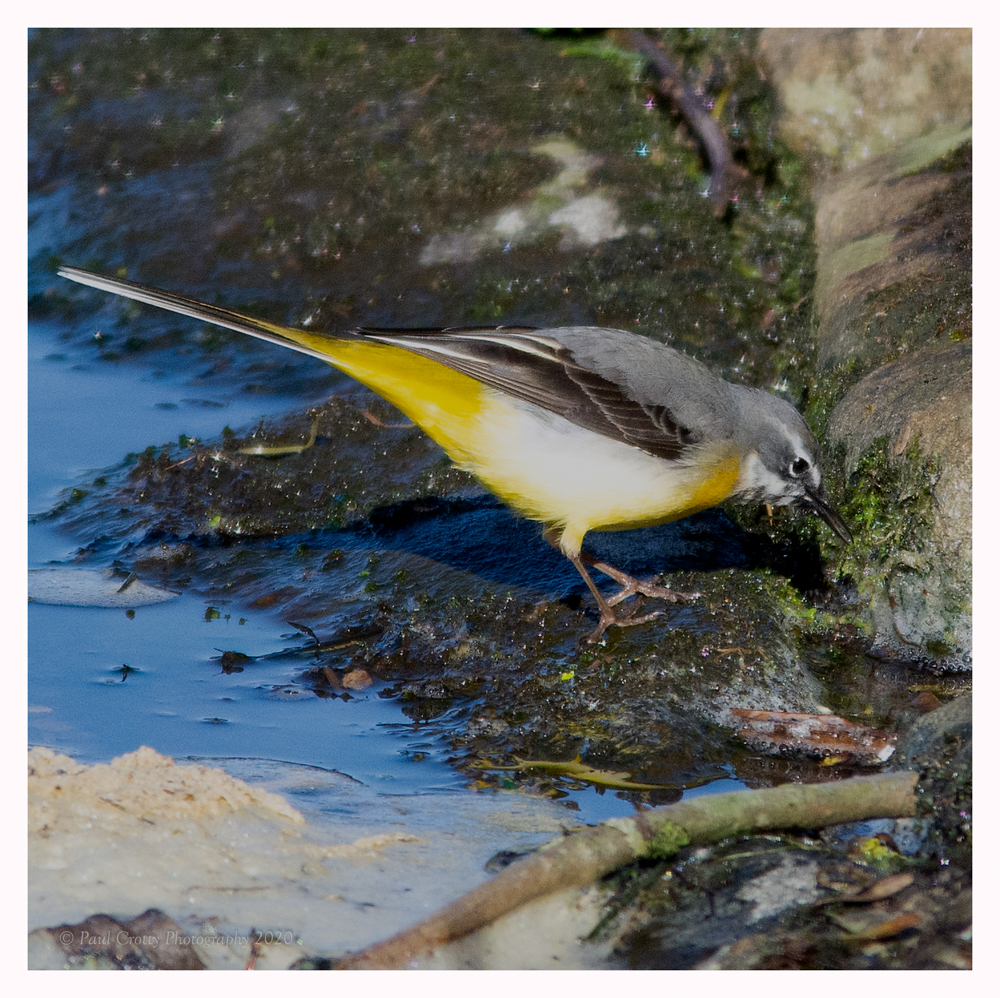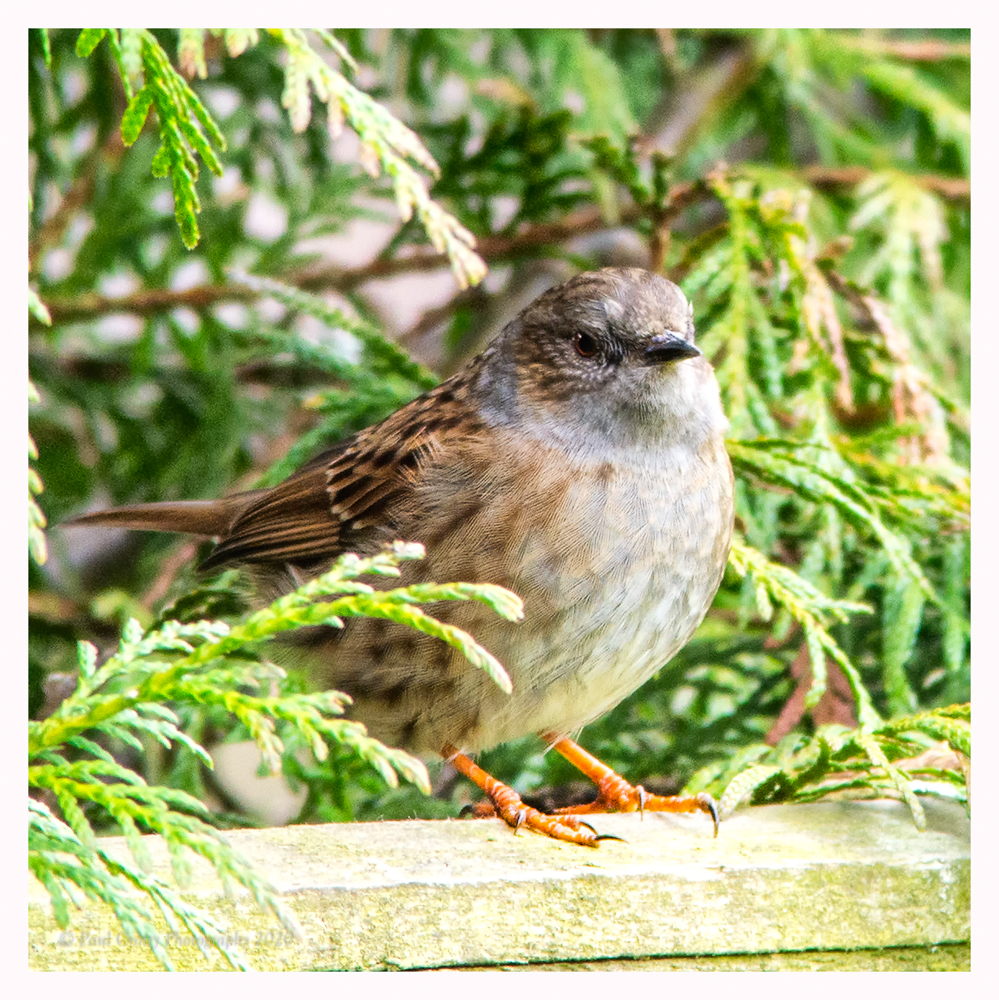 Resident Dunnock in our Garden