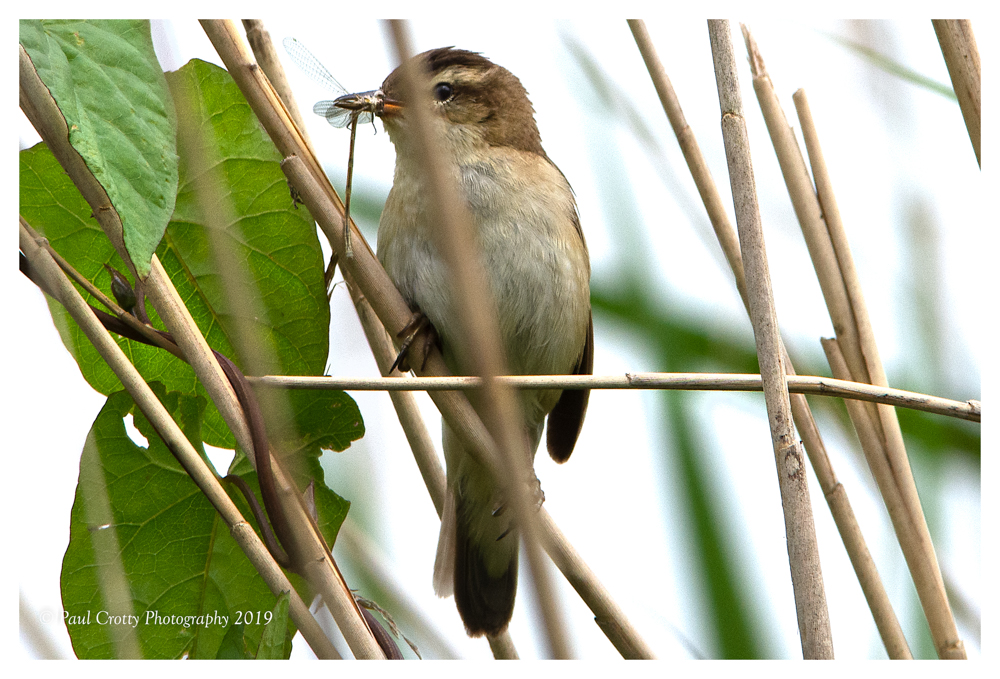 Sedge Warbler at Stortons Gravel Pits Northampton
An interesting and varied week, which includes the solstice!. 
On Sunday I visited Ravensthorpe Reservoir. I have often boasted that I am good at reading the weather, well not this time. I was about 5 minutes into my walk and it rained heavily, by the time I had my jacket out and on I was very wet. Meanwhile of course photographs must be continued to be taken.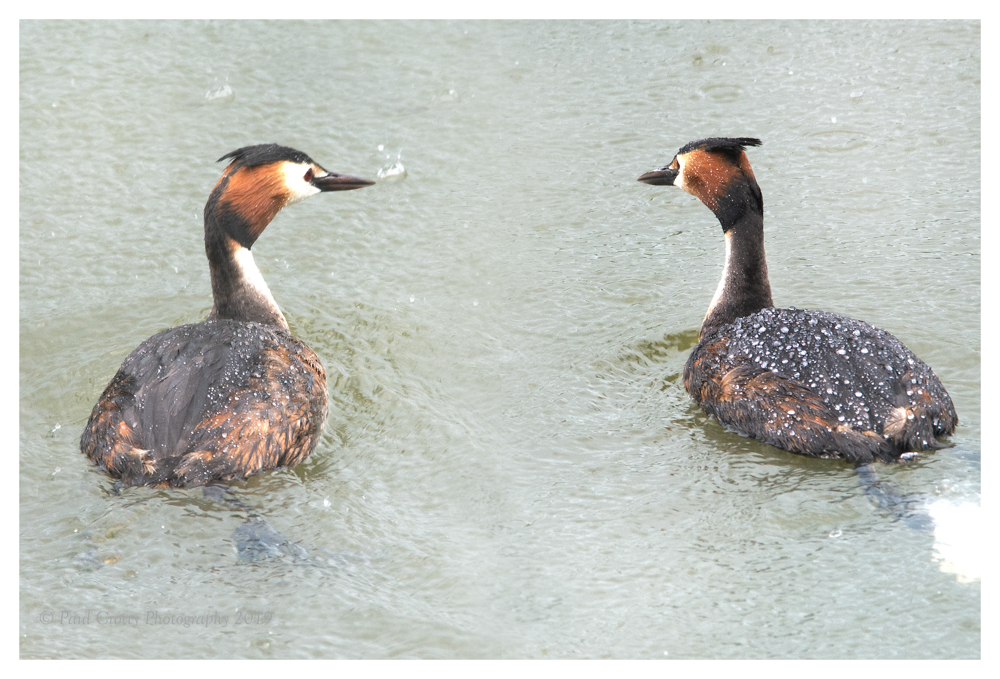 2 Great Crested Grebes during heavy shower. (two photos stitched together)
On Tuesday Jane, Jay and I went to Wembley to see Fleetwood Mac in concert.
We had a good journey down until the final turn into the wembley complex a little car a managed to loose the plot on the bend! The police (not the band) had closed the road – Chaos. All the traffic had to find another way into the area. We went around a big circle and sat in heavy traffic for ages. Eventually we made it to Yellow Car Park.
I was amazed at how few eating and drinking facilities there were in the area considering the numbers of people who visit these events.  We had a great meal (and a drink) at a Brazilian style Restaurant. Good fun. Once in the Stadium time for another drink at £6.50 ! each.
The support was the Group The Pretenders. Not my ideal music but very good. Jane likes them.  The acoustics at Wembley are not ideal and the sound engineers had the drums a little to dominant. Chrissy Hinds voice however was still good. As you will be aware the crowd are still arriving at this time so the stadium was probably less than half full.
Next up Fleetwood Mac.
The sound was a lot better and balances pretty much correct. Overall the set was very good, of course, they played some old classics and even (good for me) Oh Well from the original line up in the sixties with Peter Green. I was not sure about the drum solo (ish) but one cannot question the skill and energy given by Mick Fleetwood at 67 years old.
They also did a tribute to Tom Petty which was nice.
After the encore time to find the car. We did easily and very luckily for us we escaped relatively easily. Once obn the North Circular it is minutes to The M1 and then home.
Tuesday, June 18, 2019. 
The second show at Wembley Stadium, London, England.
Setlist:
1. The Chain 2. Little Lies 3. Dreams 4. Second Hand News 5. Say You Love Me 6. Black Magic Woman 7. Everywhere 8. Rhiannon 9. World Turning 10. Gypsy 11. Oh Well 12. Don't Dream It's Over 13. Landslide 14. Hold Me 15. You Make Loving Fun 16. Gold Dust Woman 17. Go Your Own Way Encore: 18. Free Fallin' 19. Don't Stop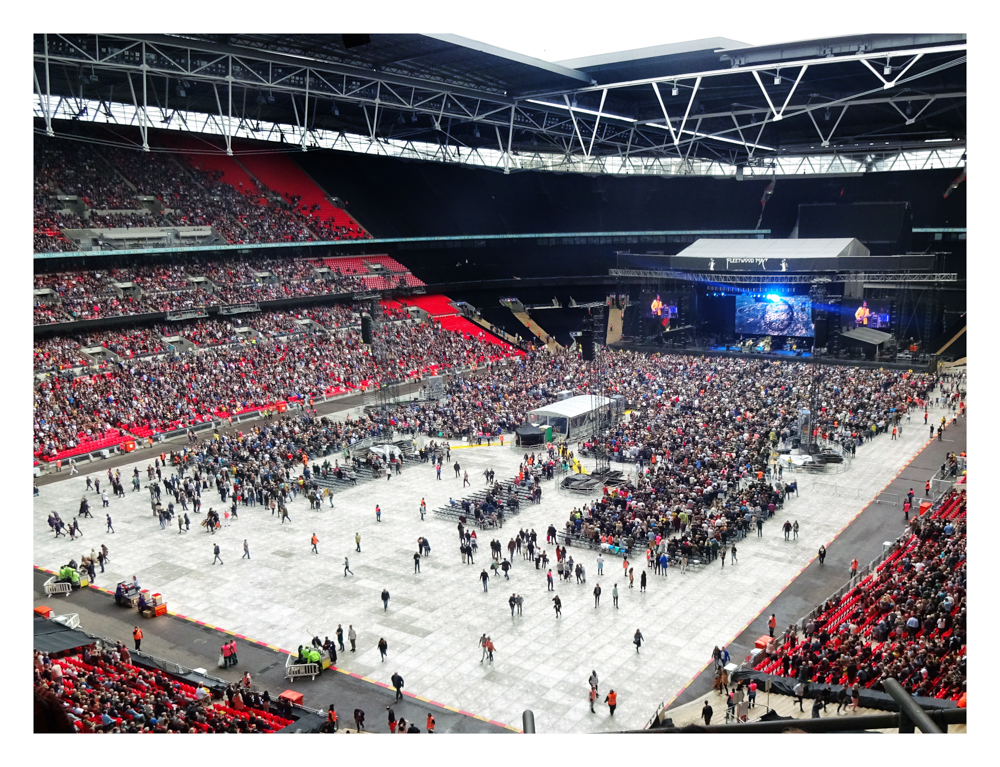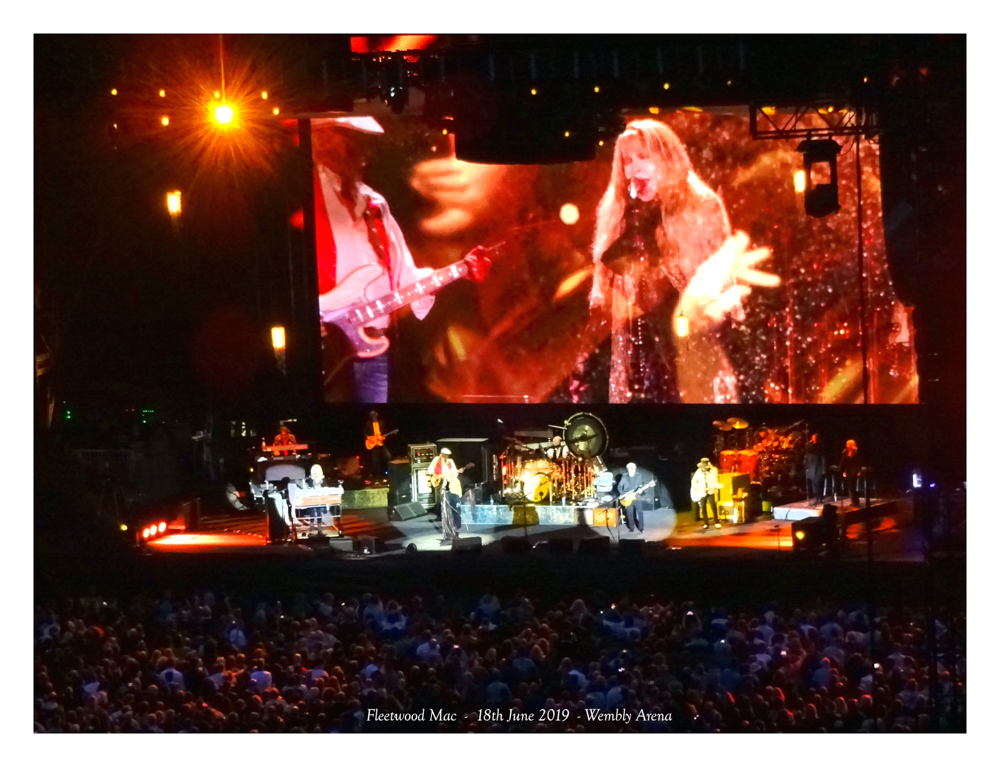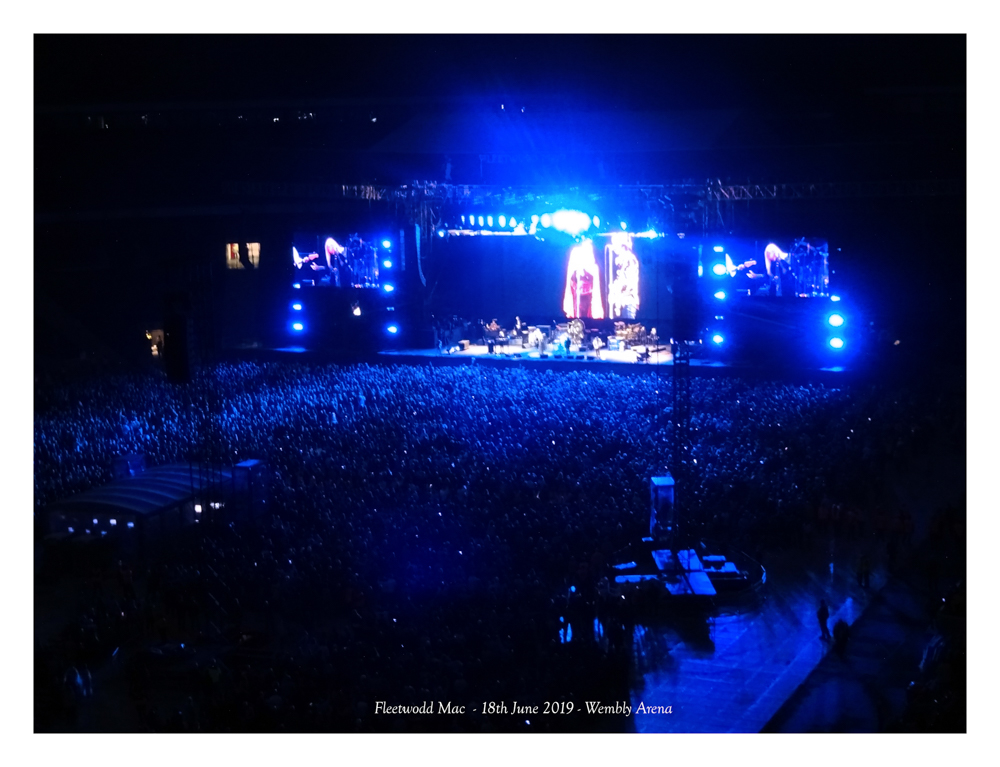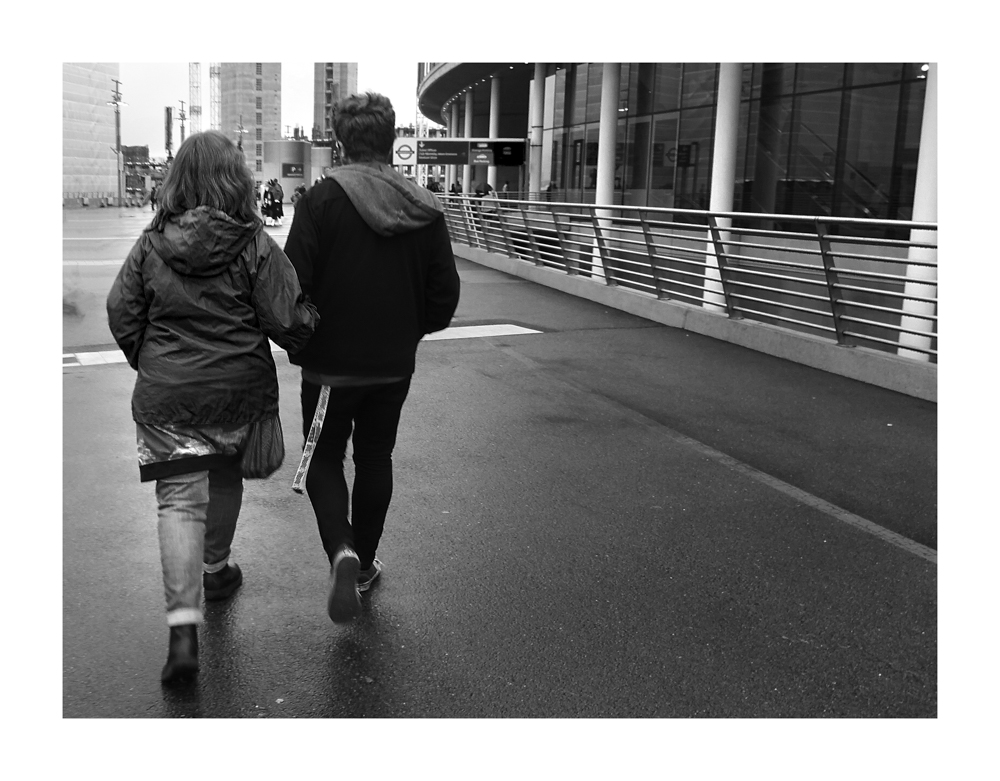 Jane and Jay sashaying along the walkway.
Wednesday
Once up from the previous evenings fun I spent the day editing photos and making a video. late in the afternoon I went to Stortons Pits with camera. Once walking along the path I felt a stinging on my hand, a mossy! noooo. To late I was smothered. I had to put my jacket on even though it was hot. To make matters worse not many birds were showing. At last a Sedge warbler posed (see top picture)
Now, 3 days later my arm and hands are swollen and itch like crazy, all in the name of photographs.
Images from Sunday at Ravensthorpe Reservoir.